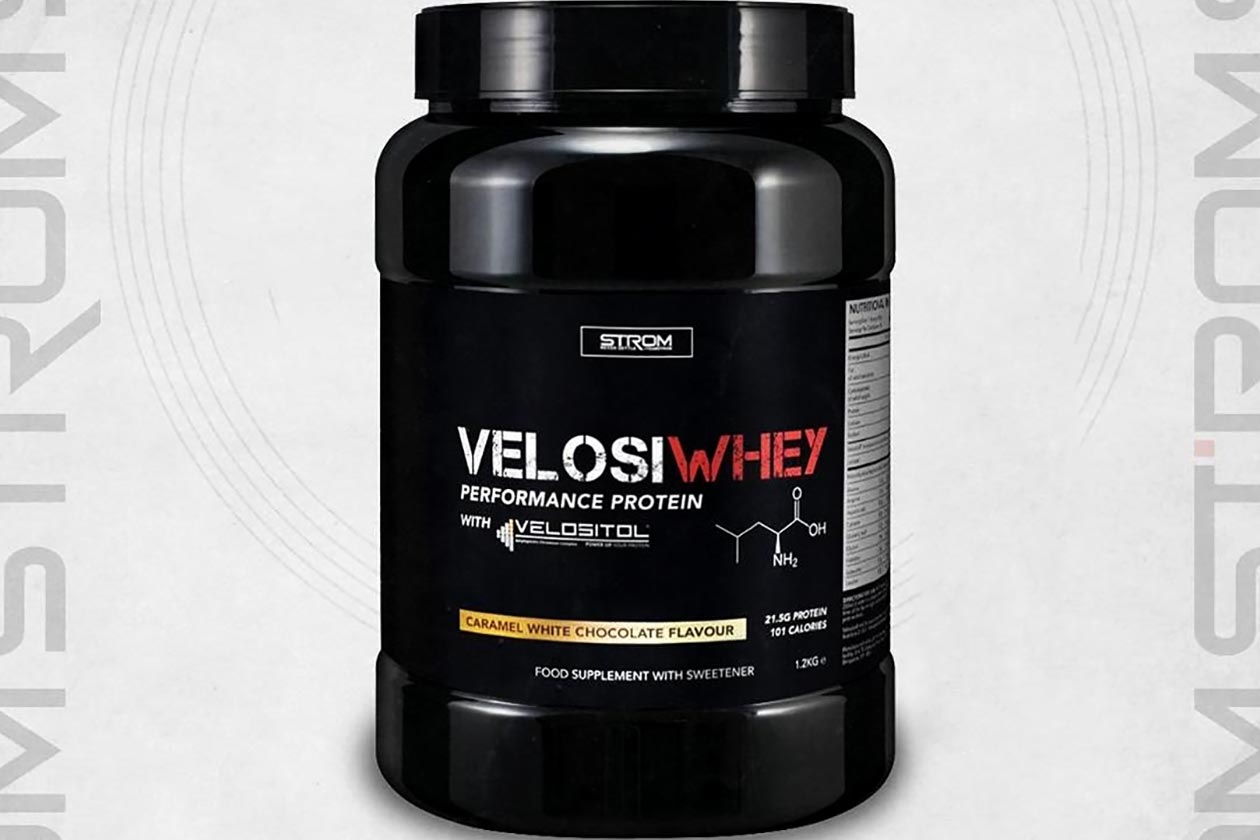 VelosiWhey is protein powder from the UK brand Strom Sports, its only one in fact in the highly competitive and saturated protein category. The supplement gets its name from its two main ingredients, which are mentioned in the title. Those key features are whey protein that alongside casein gives VelosiWhey 22g of protein per serve, and Velositol to further enhance muscle protein synthesis.
Strom Sports have a great selection of flavors available for its protein powder, including several creative efforts such as Rhubarb and Custard, Raspberry Ripple, and Custard Creme. This week the reputable UK company has introduced yet another intriguing flavor for VelosiWhey that is far from your traditional options of chocolate and vanilla, with the two-part recipe Caramel White Chocolate.
You can pre-order Strom Sports' Caramel White Chocolate Velosiwhey starting today from its website at £39 (51.37 USD) for a tub of 40 servings. While it is only on pre-order, the wait for shipping is not that long, with the brand saying orders of the new flavor will be out within the next couple of days.