Sports Research is mostly known for its topical product Sweet Sweat but does offer a wide range of supplements. It has a lot of general health and wellness type items, including collagen, MCTs, and basic, single-ingredient formulas. The brand has now introduced something a little more sports nutrition-based with a pair of products to support your workout.
Sports Research's newest supplements are Pre Sweat and Post Sweat, the former for use before your workout and the latter for after. Pre Sweat comes with a balanced and moderately dosed combination of ingredients, which you can see in full detail below. It includes CarnoSyn beta-alanine at 2g per serving, 1.5g of Nitrosigine for pumps, CherryPure tart cherry for recovery, AlphaWave theanine, and interestingly, 3.5g of Amino9 EAAs.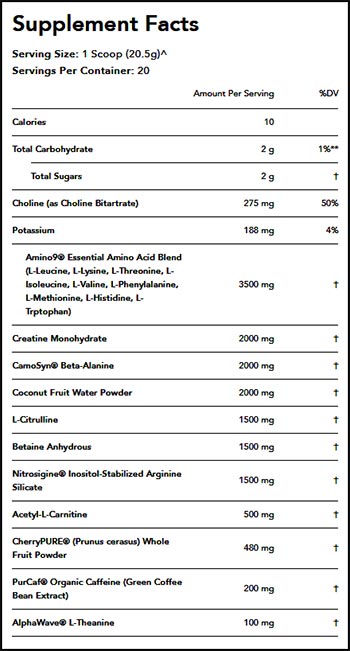 As for Sport Research's other workout product Post Sweat, that one is a bit simpler but a fitting post-workout partner to Pre Sweat. It also features Amino9 EAAs at the same amount of 3.5g per serving, alongside vitamin c, electrolytes, and 2g of creatine monohydrate just like Pre Sweat, giving you a total of 4g per day if you stack the two supplements together.
Both Pre Sweat and Post Sweat are formulated to do much the same as typical supplements for their respective categories; Pre Sweat to boost energy, focus, pumps, and performance, and Post Sweat to support recovery and hydration. You can purchase both products starting today from Sports Research's website with Pre Sweat at $38 for a tub of 20 servings, and Post Sweat at $28 for 30 servings, available in two flavors each.