Sep 8th, 2020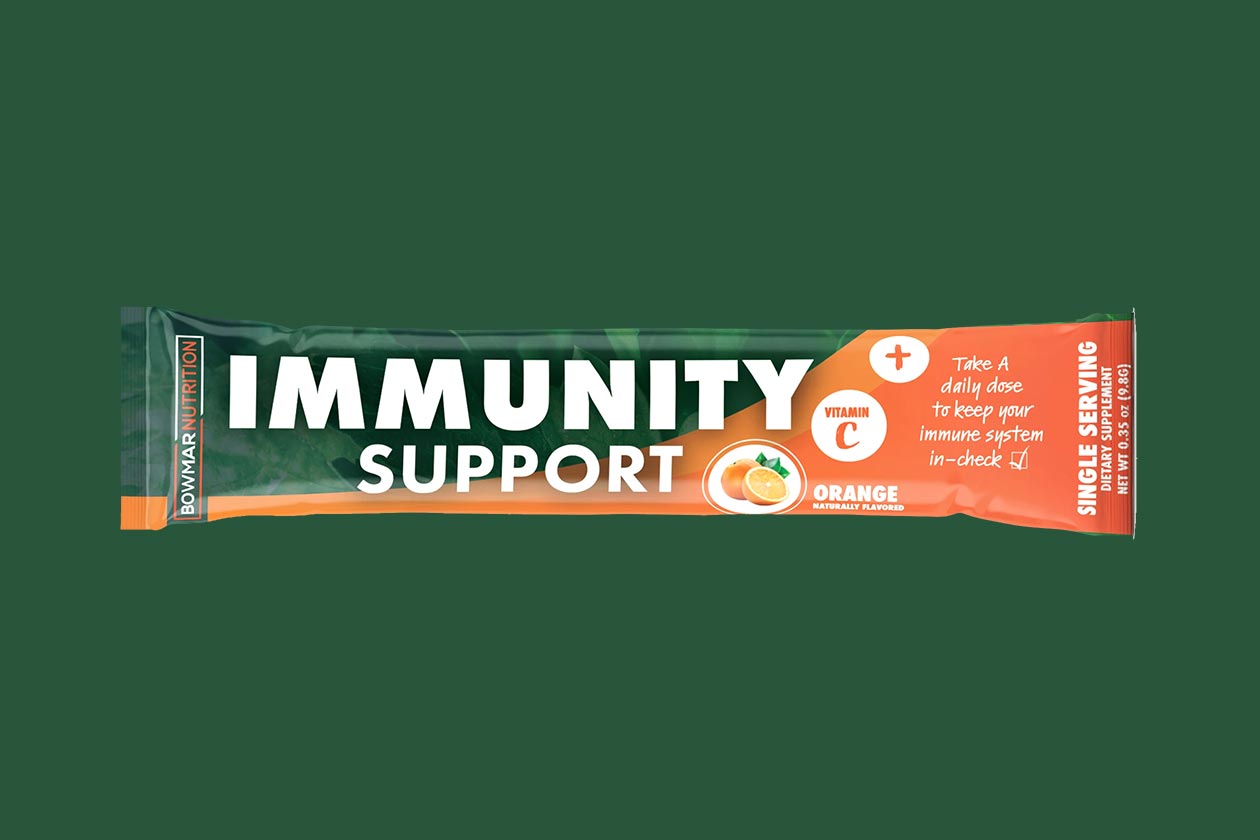 Immunity Support is a new supplement from Bowmar Nutrition, designed to do precisely that, support and protect your immune system. It comes with a balanced blend of vitamins and minerals, including all of the typical immune health ingredients such as vitamin c and d, and zinc. Interestingly the product is also only available in single-serving stick packs at the moment, as opposed to a tub of bulk powder.
Bowmar Nutrition's Immunity Support is packed with some solid dosages such as a hefty 1.8g of vitamin c, 5g of fiber, 100mcg of vitamin d, and 33mg of zinc. As mentioned, the supplement currently comes in single-serving stick packs, that you can purchase individually. Over in the brand's online store, you can add as many sticks of Immunity Support as you want to your cart at $1.50 each in the one Orange flavor.
While Immunity Support is just in stick packs at the moment, that won't be the case forever. Bowmar Nutrition has confirmed it does plan on launching a bulk pack at some point, although it will remain in stick packs with a bulk box of them, similar to Black Market's RescueC.