Sep 4th, 2020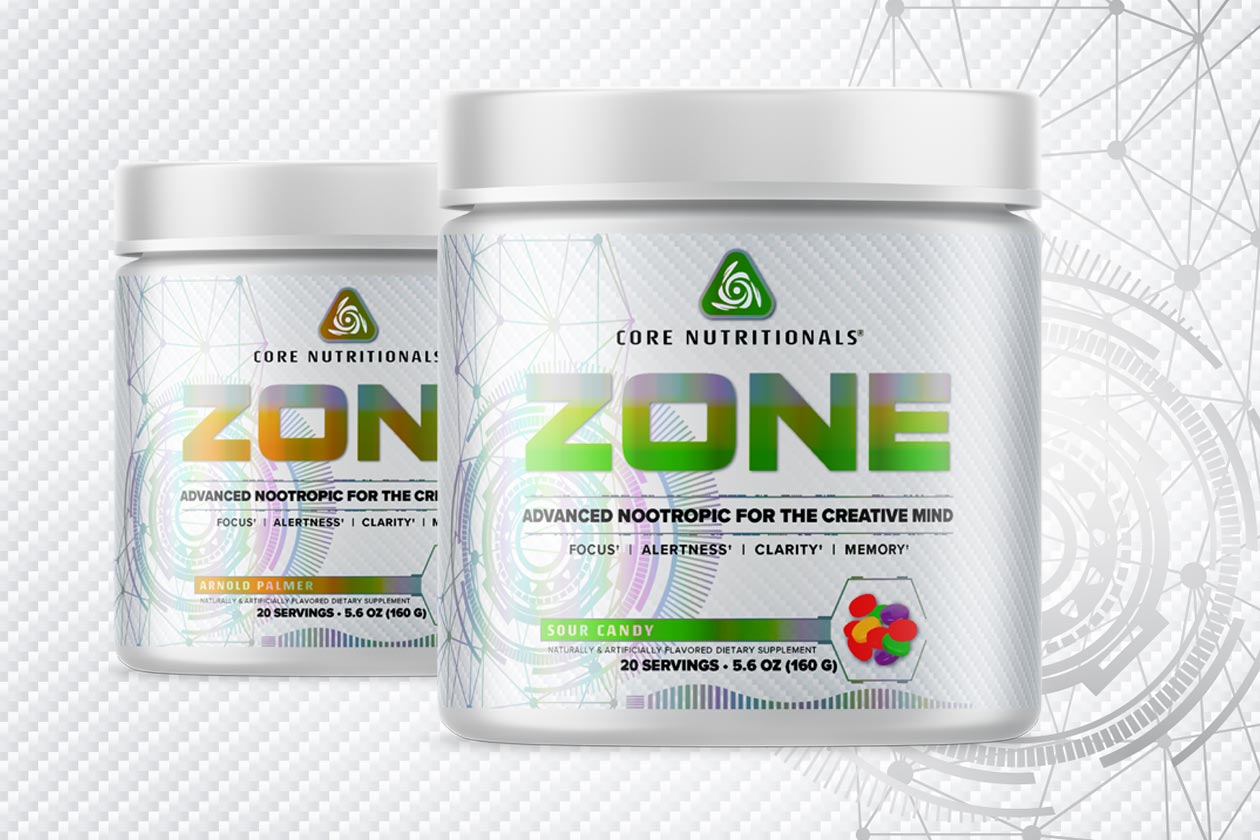 Core Nutritionals' long-awaited and highly anticipated Core Zone has been completely unveiled today, and as far as formulas on paper go, the supplement looks very well-rounded. Core Zone has been talked about for months by the brand, and to add to the excitement of its formula reveal, Core has confirmed the product itself is launching in precisely ten days on Monday the 14th.
Core Zone is all about providing a comprehensive focus experience with benefits like enhanced clarity, memory, alertness, cognition, and smooth energy. You can see the full blend of ingredients Core Nutritionals has brought together in the image below, including highlights such as a gram each of acetyl-l-carnitine and tyrosine, 100mg of premium NeuroFactor, and half a gram of citicoline.
As mentioned, the dedicated focus supplement from Core Nutritionals does provide a good level of energy with a moderate 150mg of caffeine, which is right around our preferred amount for productivity and gaming. Core Zone also comes with the unique ingredient found in the brand's top-rated stimulant pre-workout Core Fury, with pregnenolone, and at the same dose of 10mg per serving.
Once again, Core Nutritionals is set to launch the long-awaited and promising Core Zone in ten days. The product will be available first through the brand's online store, and like all of its releases, it'll be introduced with a couple of deals. When it arrives, fans are going to have two tasty flavors to choose from in Sour Candy and Arnold Palmer, both with 20 servings a tub.