Sep 30th, 2020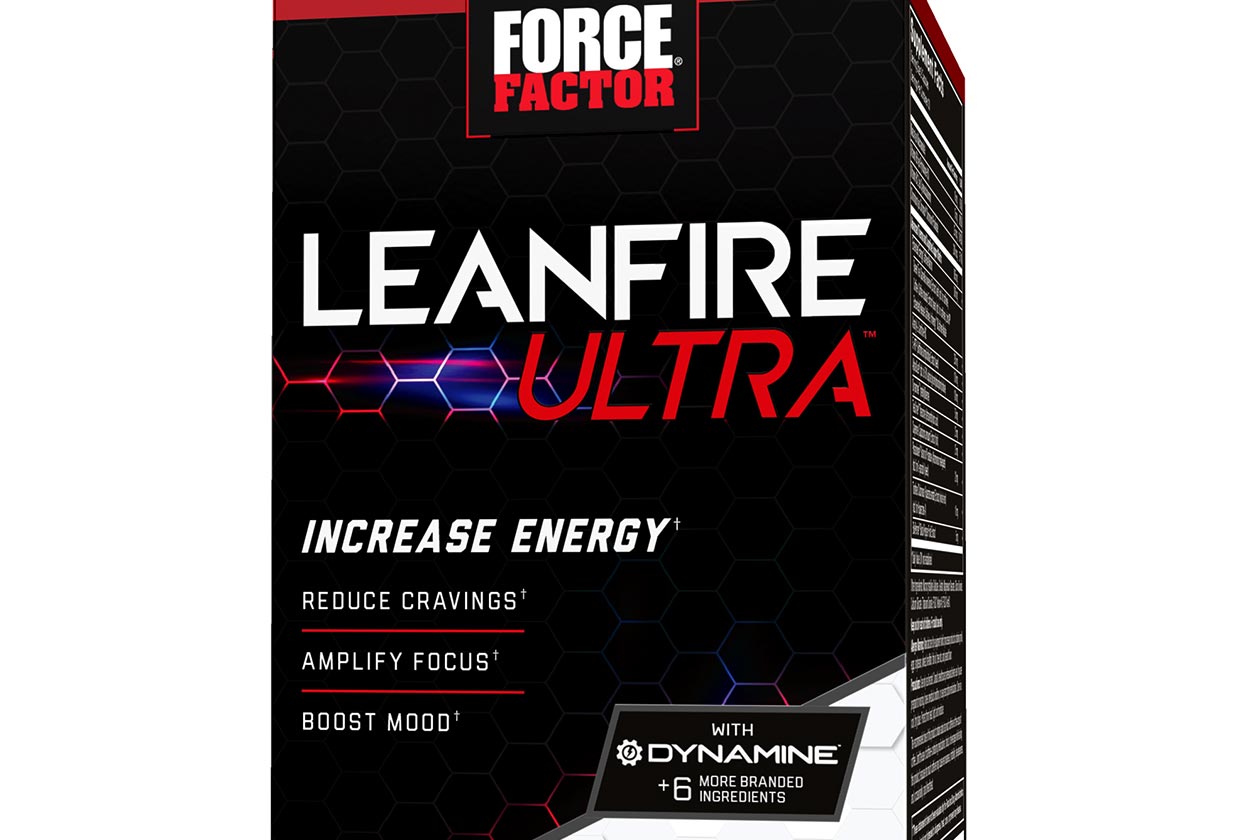 LeanFire is the name of Force Factor's family of weight loss supplements, which has seen several versions hit the market over the years, including LeanFire Ultimate, LeanFire Diet Aminos, and LeanFire Slimvance. LeanFire Ultra is the latest product in the series of fat burners, with one of its key points of difference being that it's the brand's most cost-effective LeanFire to date.
Force Factor will be launching LeanFire Ultra in the coming months as an exclusive to the major supplement retailer The Vitamin Shoppe. Through there, the weight loss product is going to have a regular price of $34.99 for a full-size bottle of 30 servings. Despite that more cost-conscious angle, the newest LeanFire supplement still has a wide variety of ingredients.
The three main effects Force Factor aims to deliver in its all-new LeanFire Ultra are increased energy, enhanced mental focus, and reduced appetite. To come through on all of that, the brand has included Paradoxine grains of paradise at 20mg, AlphaSize alpha-GPC, 300mg of caffeine from a blend of sources, and for the first time ever in a Force Factor product, Dynamine at 50mg.
You can see the complete list of ingredients in Force Factor's upcoming LeanFire Ultra in the facts panel above, which is open and honest, with everything transparently dosed. Once again, the supplement is due to hit the market in the coming months, and exclusively at The Vitamin Shoppe for $34.99 a bottle.