Sep 10th, 2020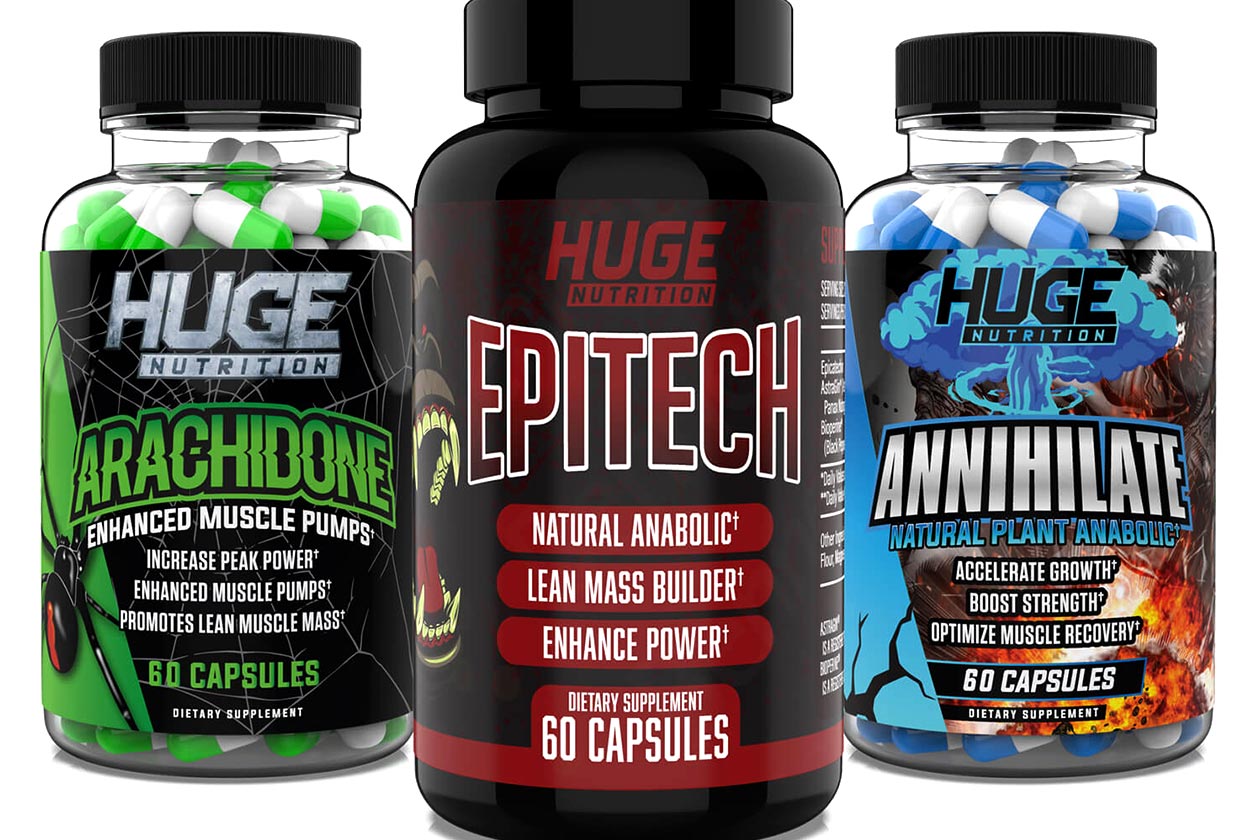 Huge Nutrition is a relatively new brand that hit the market within the last few months and has brought together quite a hardcore selection of supplements. Considering how young Huge Nutrition is, it has quite an extensive selection of products covering a lot of major categories from pre-workout and amino, to slightly more advanced muscle building supplements including a testosterone booster and PCT.
As mentioned, the brand has some solid formulas behind its products, like its testosterone booster Enhanced with a hefty eight capsule serving and highlights such as 1.5g of byroviron extract and a gram of Korean mistletoe. Huge Nutrition's pre-workout Wrecked is another great example of what kind of ingredients and dosages you're getting into with the brand, as it is another packed-out supplement.
Each serving of Huge Nutrition's Wrecked pre-workout comes with just over 17g of actives, which is made up of ingredients for performance and pumps, as well as an intense-looking blend of stimulants. Some of the highlights from the loaded Wrecked formula include a hefty 9g of citrulline malate, 600mg of the nootropic lion's mane, 2g of agmatine, 100mg of S7, 350mg of caffeine, and 20mg of isopropylnorsynephrine.
You can get a closer look at everything Huge Nutrition has to offer on its website with many other products such as the natural anabolic Epitech, the thermogenic fat burner Eliminate, and sleep formula Hibernate. Through the brand's website, you can also purchase any of the supplements you like the look of, and while it may fulfill orders from here in the US, Huge does have options available to ship all over the world.