MAN's long-awaited nitrate-powered VasoJet arrives with deals and discounts
Sep 23rd, 2020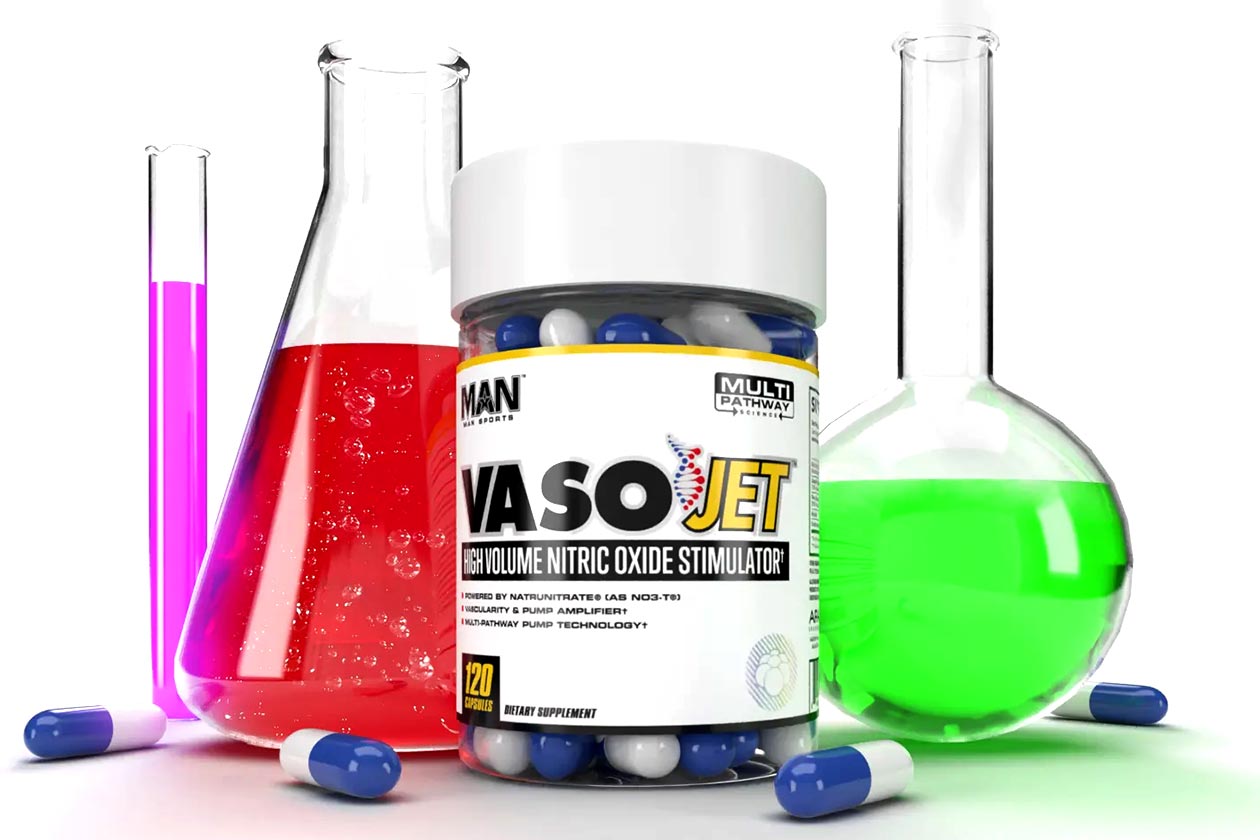 VasoJet is a long-awaited pump capsule supplement from MAN Sports that finally hit the market today, and in typical man style, it's arrived with a handful of deals. The brand has put together five different promotions for the launch of the product, including bulk bundles of VasoJet by itself and stacks with a couple of MAN's other pre-workout supplements.
For a limited time on its website, you can get a single bottle of MAN Sports' all-new VasoJet at $49.99, two for $45 each, or four at $37.50 a bottle. As mentioned, there are also some stack deals available with VasoJet and the powerful pre-workout Game Day at $98.98, and VasoJet and the brand's other stimulant-free pump for formula Pump Powder at $79.98.
With the release of MAN Sports VasoJet, has come the information we've been waiting for, which is what's inside the supplement. Packed into the pump product's rather large six capsule serving is a gram of Arasyn arachidonic acid, 200mg of pine bark, 60mg of cnidium monnieri, 100mg of histidine, and VasoJet's star ingredient, 2g of NatruNitrate providing 15% nitrates.
MAN Sports has certainly brought together quite a different formula in VasoJet, with all of the ingredients in there to help enhance muscle pumps. Due to the supplement's alternative formula, you can stack it with stimulant pre-workouts and other stimulant-free pump products with little chance of any crossover in ingredients, hence why the brand has stacks with Game Day and Pump Powder.