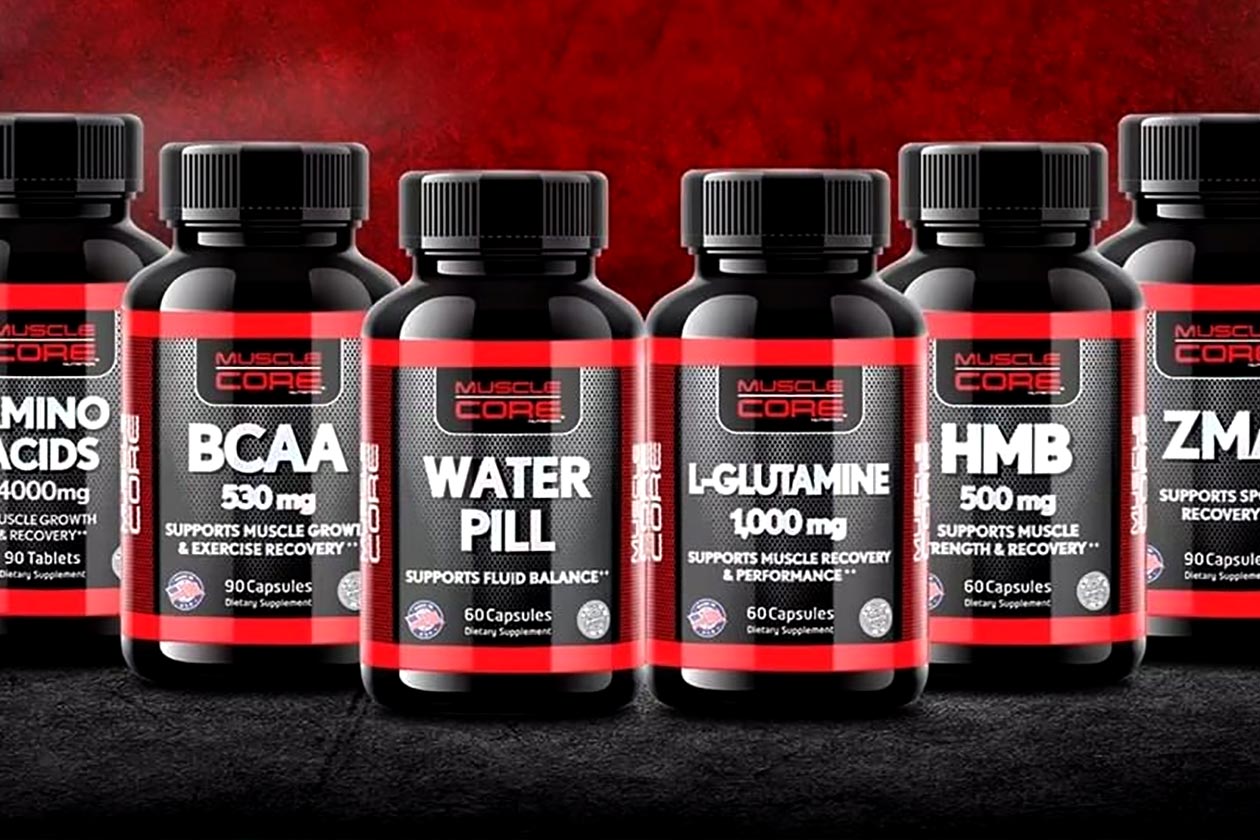 The popular Middle Eastern supplement company Muscle Core Nutrition, who had one of the biggest setups at last year's Dubai Muscle Show, has dropped a whole bunch of products this month. The brand's selection of supplements wasn't all that large to begin with, at around ten items, although its latest lot of launches makes it more than 50% bigger.
Muscle Core Nutrition's new products for the month of September include several straightforward formulas, including the obviously named Glutamine, ZMA, HMB, and BCAA, all featuring their title ingredients. There are two other items outside of those in 'Amino Acids', packed with a variety of aminos unlike BCAA, and Water Pill, to support hydration.
All of Muscle Core Nutrition's new releases are pill supplements, with Glutamine, ZMA, HMB, BCAA, and Water Pill coming in capsules, while Amino Acids is in tablet form. They appear to be all out and available, so fans in that part of the world can look forward to seeing them in stores and on shelves soon, if not already.