Recently revamped Myoblox Blo is finally getting more flavors to choose from
Sep 8th, 2020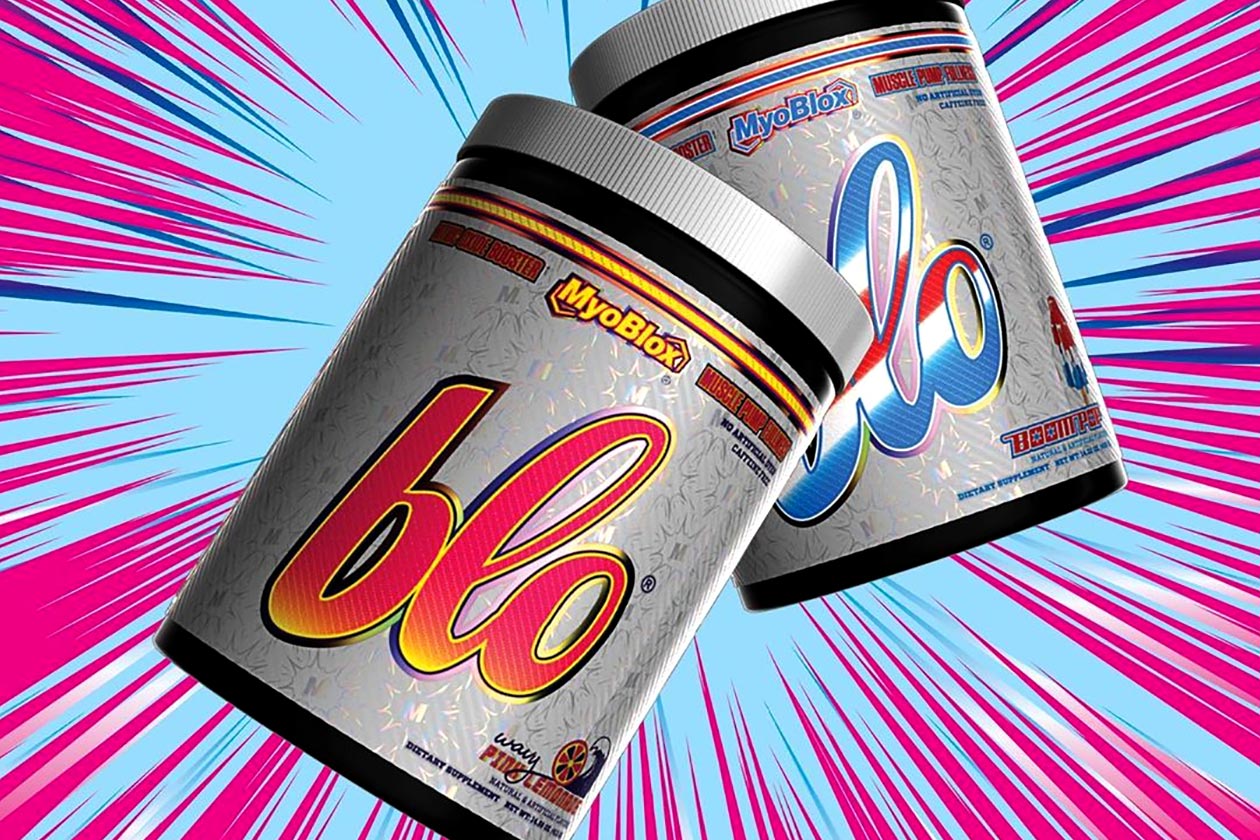 Next week Myoblox is releasing an all-new version of its stimulant pre-workout Loco with one of the significant changes being better value with 25 full servings per tub as opposed to 18. It turns out that is not all the brand has planned for the coming weeks, with today bringing confirmation Myoblox is also dropping a couple of new flavors for its stimulant-free and stackable pre-workout Blo.
It was only four months ago that Myoblox revamped its pump-enhancing Blo with a fresh new formula, including a hefty 6g of pure citrulline and 2.5g of betaine. The supplement arrived with the one flavor to choose from in Candy Bomb, so the new additions are necessary. As for what those upcoming options are, joining the original Candy Bomb is a Bomb Pop-inspired Boom Pop and Pink Lemonade.
Myoblox should be making both its Boom Pop and Pink Lemonade flavors of Blo available next week through its direct-to-consumer online store, where full-size tubs of the product typically cost $44.99.