Oct 4th, 2020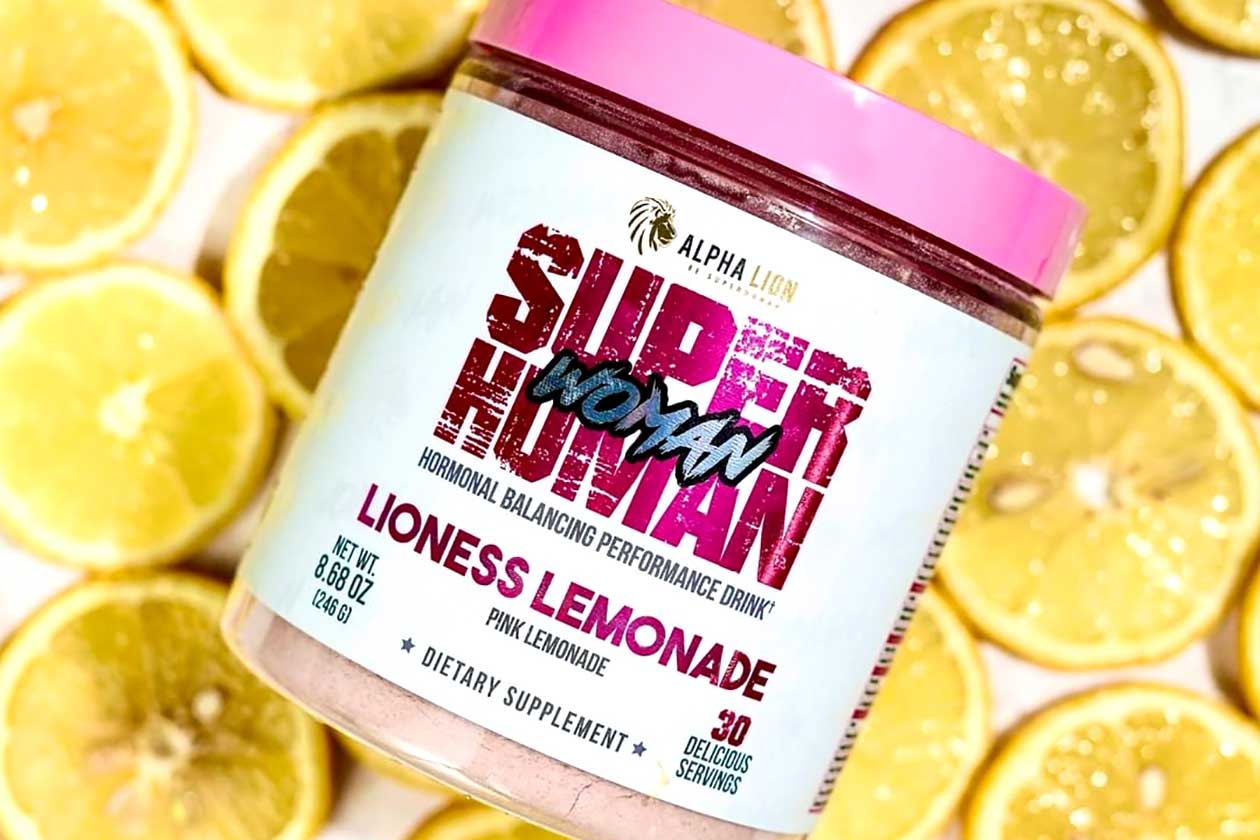 Over the past few days, Alpha Lion has been teasing an innovative new supplement said to be an industry first. The brand has unveiled the product today, introducing Superhuman Woman, which at first sounds like a pre-workout for women. While energy is part of its description, the supplement is actually a hybrid, combining stimulating effects with hormonal balancing ingredients.
Hormonal health and balancing is a category that's been on the rise over the past year, specifically geared towards women, with many well-established brands putting something together. Alpha Lion is the latest to take on the market, and as promised, Superhuman Woman is quite a unique entry, as we've yet to see anyone combine ingredients for hormone balancing, energy, and focus.
We've added the facts panel for Alpha Lion's Superhuman Woman above, including the likes of DIM at 150mg, acetyl-l-carnitine at a moderate half a gram per serving, and another half a gram of tyrosine. The brand has also thrown in premium KSM-66 ashwagandha at a little less than that usual 600mg with 200mg, and another 200mg of the increasingly popular stimulant EnXtra.
With everything combined, Superhuman Woman essentially aims to support mood, fatigue, energy, focus, weight loss, and cravings, and then to help set it apart, you get a few ingredients to boost energy and focus throughout the day.
Superhuman Woman is not yet available for purchase, however, Alpha Lion is running a massive giveaway to celebrate the unveiling of the product. Simply head to this link here, enter your name and email, and you'll b in the draw to win a year's supply of Superhuman Woman as well as a Sweat Cosmetics bundle, a FitBit Charge, and a $500 gift card for the apparel brand Kitty Gains.