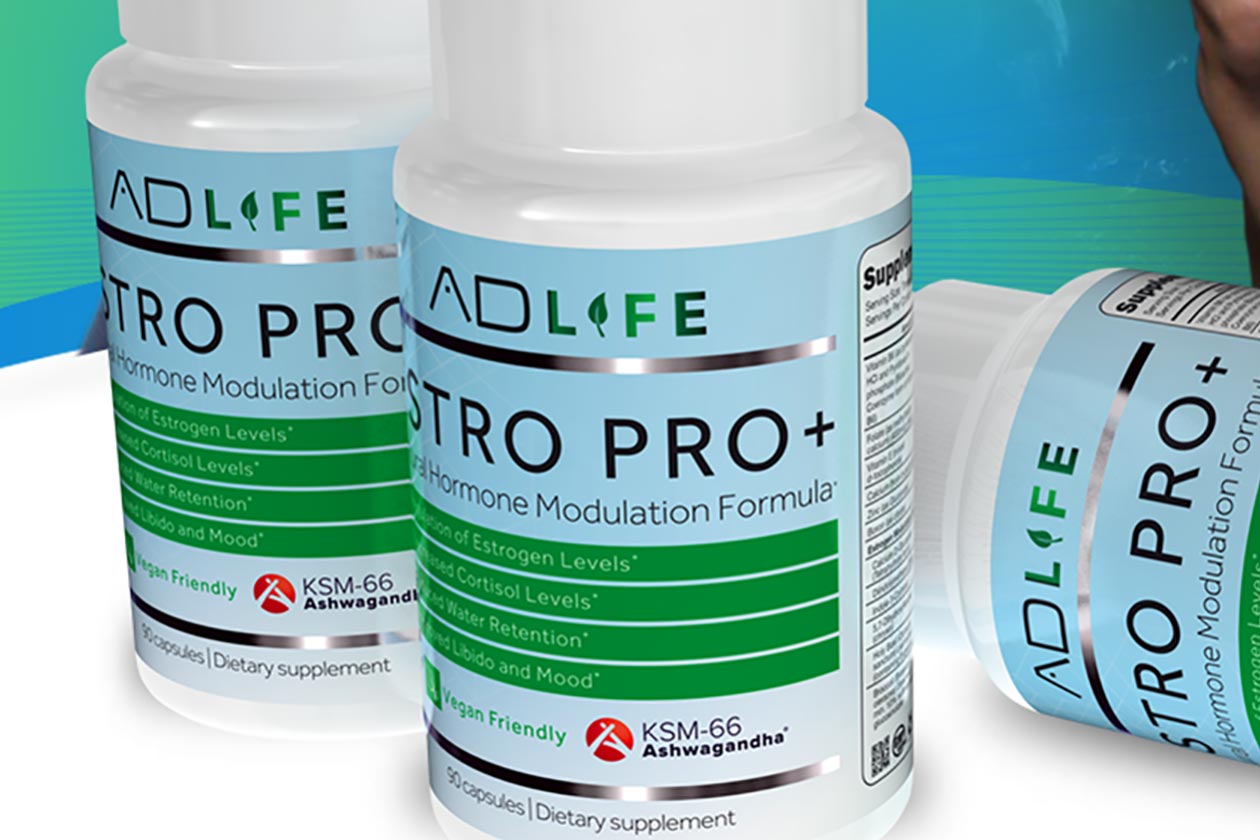 ADLife is Anabolic Designs' health and wellness line of supplements with various pills and powders for organ health, digestion, cardiovascular support, and more. The reputable brand has just added another item to the gradually growing family of products with Estro Pro+, an anti-estrogen and testosterone boosting supplement that's safe to use by both men and women.
Anabolic Designs' Estro Pro+ promises all of the usual benefits from increased testosterone and estrogen regulation, such as improved libido, mood, water retention, natural energy, performance, and fat loss. The product is out and available now, including through the brand's online store, and should be showing up in stores and on shelves soon, if not already.
In typical Anabolic Designs style, the formula behind Estro Pro+ is quite comprehensive. The underrated brand has packed the supplement with a long list of ingredients, including highlights such as a full 600mg of KSM-66 ashwagandha, 300mg of DIM, and half a gram of calcium d-glucarate. The brand rolls up all of the ingredients into a three-capsule serving, with the usual 30 days supply in a full bottle.