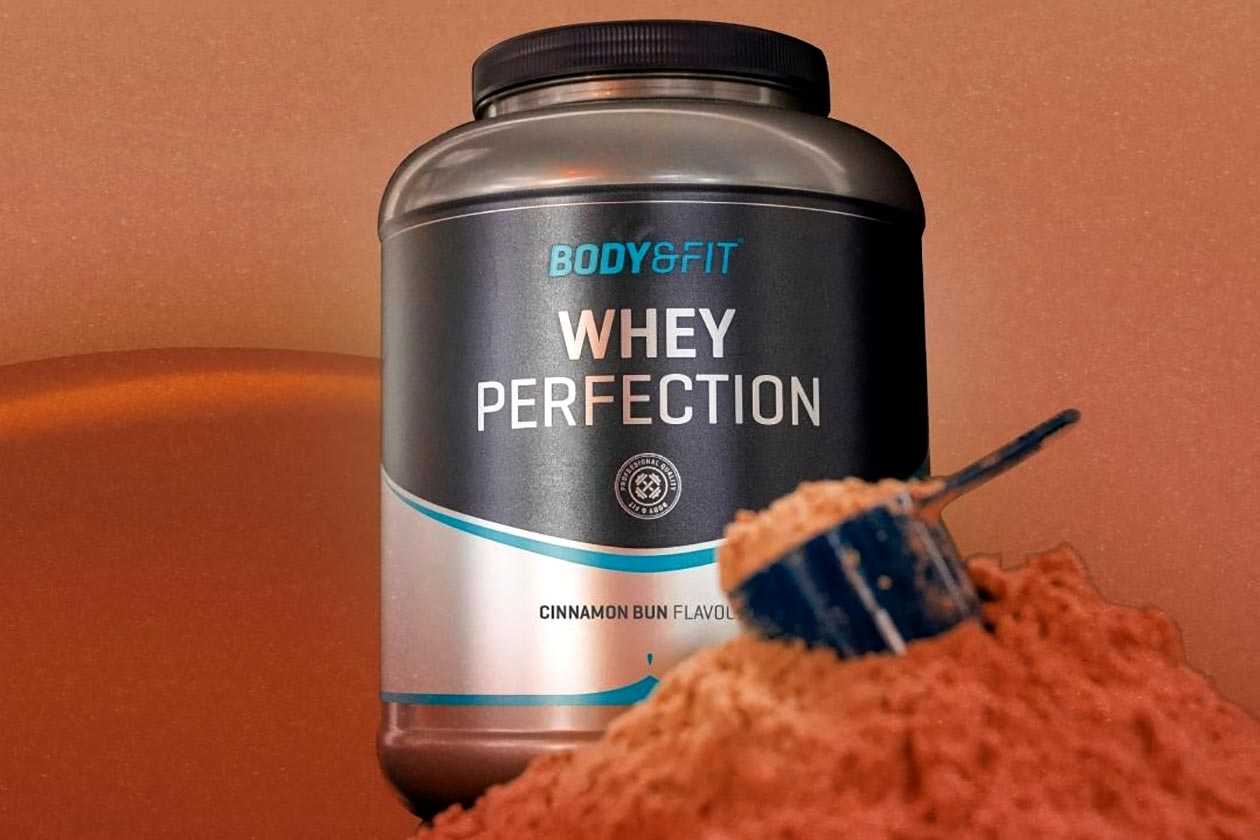 The European supplement retailer Body and Fit, who sells a variety of brands as well as its own line of products, has expanded the menu of one of its many protein powders. Whey Perfection is the lucky supplement getting Body and Fit's attention this month with not one or two, but three fresh new flavors to choose from, although it did already have plenty available.
Before this month, Body and Fit's Whey Perfection had 20 tastes on its menu, including the likes of Raspberry Milkshake, Peach Mango Milkshake, and Chocolate Brownie Milkshake. The three new flavors now available for the product are all quite uncommon with Cinnamon Bun, Salted Caramel, and Whey Perfection's fifth chocolate option in Chocolate Hazelnut.
Unlike a lot of Body and Fit's other flavors of Whey Perfection protein powder, Cinnamon Bun, Salted Caramel, and Chocolate Hazelnut are only available in the one 5lb tub size, packing a total of 81 servings.