Oct 6th, 2020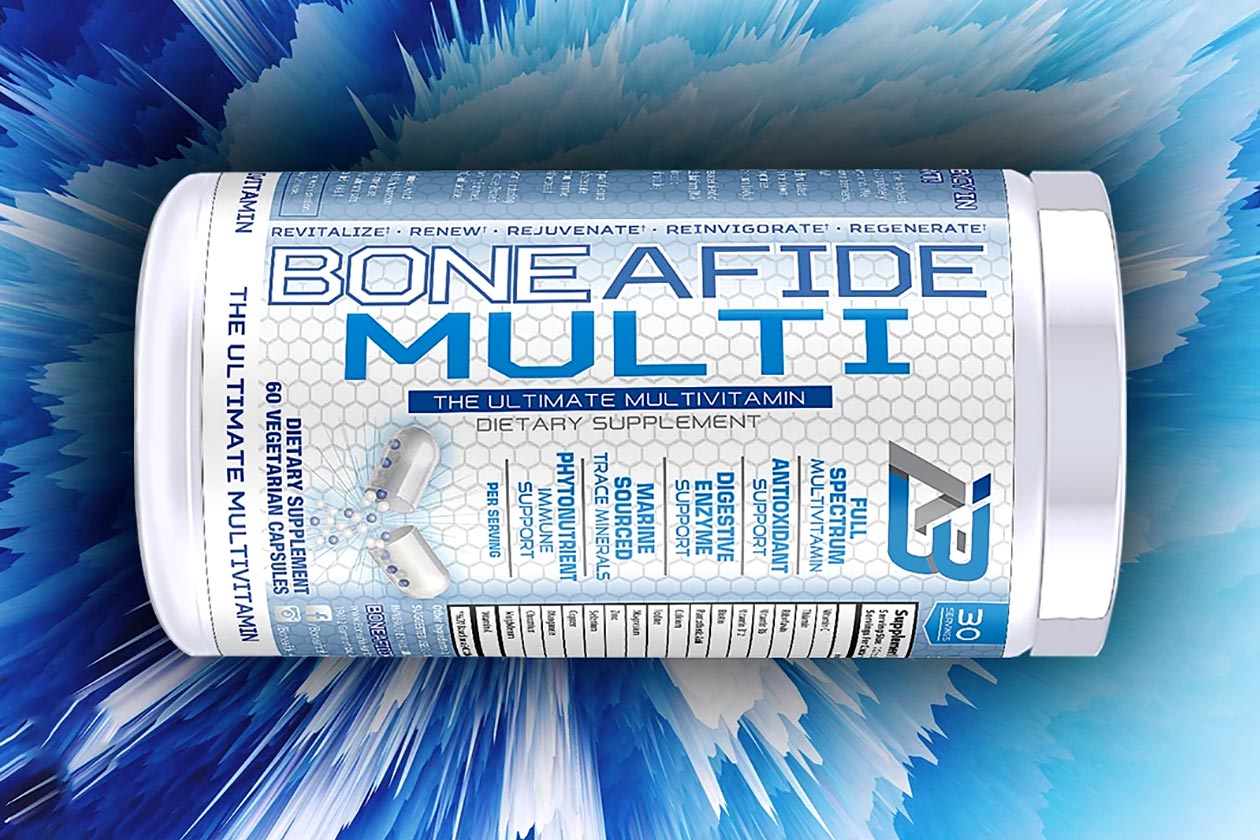 One of our staple types of supplements that we use year-round is multivitamin, a category that has seen a lot of exciting competitors get into over the past year. Inspired and Like A Pro came out with their comprehensive formulas last year, HD Muscle earlier this year, Ghost more recently, and now Boneafide Nutrition is getting into the game.
Boneafide Multi is an all-new multivitamin supplement on the way and now available for pre-order. Like those other products mentioned, it comes with a well-rounded formula that has more to it than just vitamins and minerals. Boneafide Multi combines a balanced multivitamin formula with six premium, branded blends to turn it into an all-in-one daily supplement.
On top of the various vitamins and minerals, Boneafide Multi includes the Spectra fruits and greens blend, the PhytoServ fruit blend, Digezyme enzymes to help with digestion, marine sourced minerals from Aquamin, BioFerrin branded lactoferrin, and the NucleoPrime nucleotides blend to support improved recovery and performance.
Boneafide Multi is a true, all-in-one product that compliments the Boneafide Nutrition family perfectly. As mentioned, we are longtime users of multivitamins, and always appreciate it when a brand we're using allows us to grab a staple within its own line. You can pre-order the supplement now from Boneafide's website at a discounted $32, which will go up to $39.99 when it's eventually in stock.