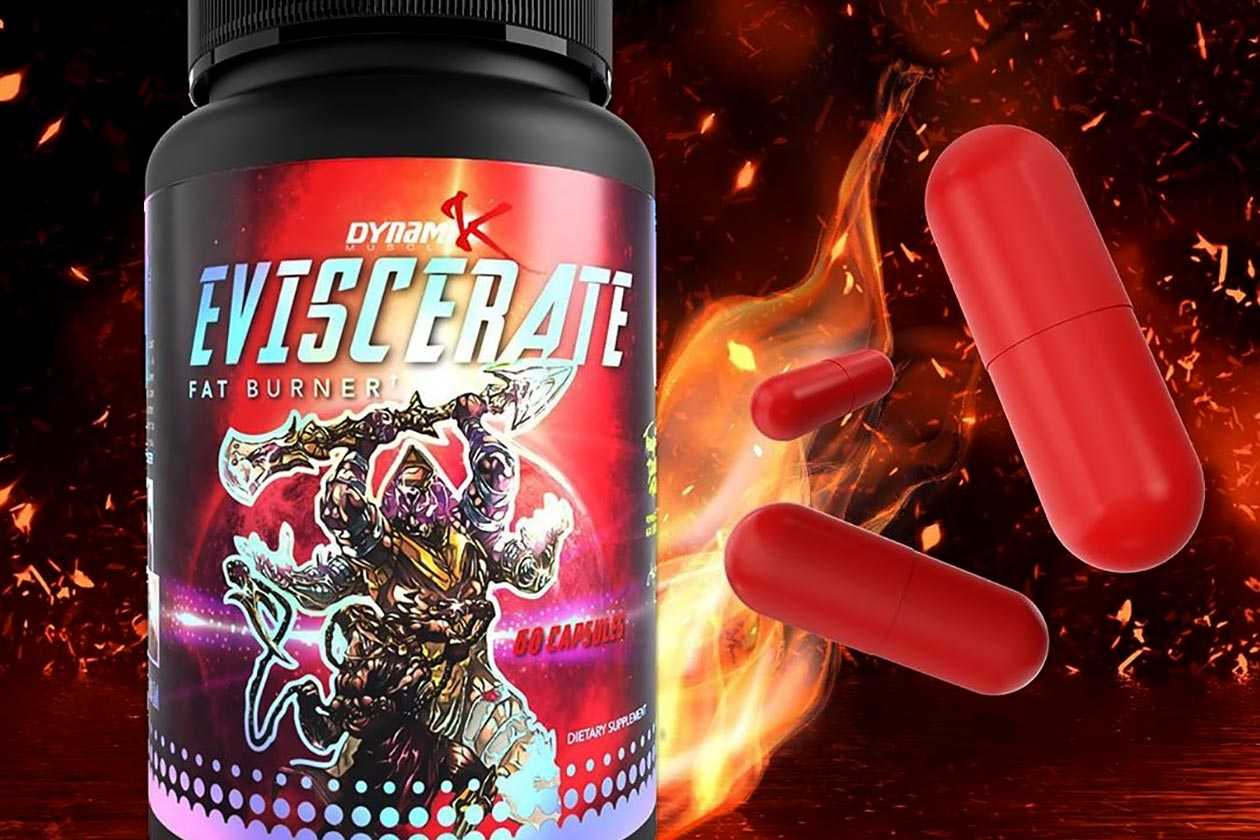 From late last year through to early this year, Kai Greene's Dynamik Muscle transitioned many of its products into all-new, awesomely branded, King Kai Series supplements. Each of the products was given a fresh new formula and rebranded with the artistic, illustrative King Kai Series look. While a lot of Dynamik Muscle's supplements were transitioned, there were some left behind.
The brand had yet to turn its fat burner Eviscerate and mass gainer Prey Mass, into King Kai products, although that changes this week for Eviscerate, leaving Prey Mass as the only one to come. Dynamik Muscle has finally given its weight loss supplement the King Kai treatment, updating it with the look you can see in the image above, and the formula in the facts panel below to increase energy, reduce cravings, and support fat loss.
All of the ingredients in Dynamik Muscle 2020 edition of Eviscerate are wrapped in proprietary blends, so we don't know the exact dosages of anything, not even the caffeine, which is sometimes listed separately. The product comes with a number of common weight loss ingredients, such as white willow extract, yerba mate, the stimulant yohimbe, theobromine, green tea, and of course, caffeine for energy.
You can purchase Dynamik Muscle's refreshed Eviscerate starting today, from its official online store, where there is currently a sale, substantially discounting all of the supplements. The promotion involves a hefty 40% off, which drops the brand's protein powder Prey down to $49.99 for a large 5lb tub, the Dynamik Protein Bar to $2 a bar for a box of 12, and the new Eviscerate from $49.99 to $29.99.