Gaspari formulates its latest SuperPump for laser focus and aggressive performance
Oct 27th, 2020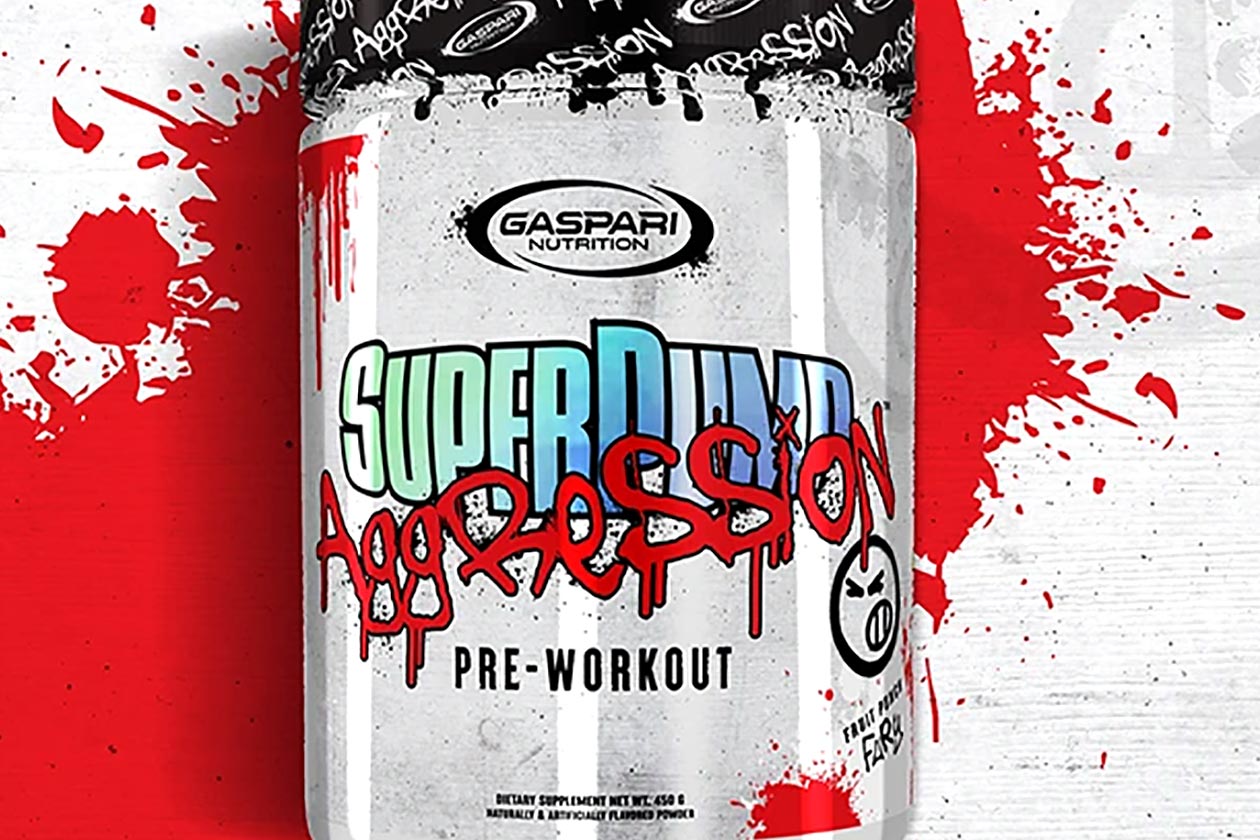 Tomorrow, Gaspari Nutrition is officially releasing its latest SuperPump pre-workout with SuperPump Aggression. The supplement features a very different look to the rest of the Gaspari lineup, sporting a grunge-style label design. The product's price is in the regular range for a pre-workout at $39.99 with 25 full servings per tub in Fruit Punch Fury, Mango Mayhem, and Jersey Mobster Italian Ice flavors.
There was a lot of hype leading up to the arrival of Gaspari Nutrition's SuperPump Aggression, with the brand itself saying it's been in the works for two years and will feature advanced technology and next-generation ingredients. We now have the full formula of SuperPump Aggression to reveal, which you can see below, and it doesn't come with any ingredients or dosages we haven't seen before.
Gaspari Nutrition has formulated SuperPump Aggression with ingredients to support all of the usual pre-workout benefits, including pumps and performance with 4g of pure citrulline, 1.5g of agmatine, 2g of betaine, and a full 3.2g of beta-alanine.
SuperPump Aggression also features a good amount of stimulants to provide increased energy and focus, with the likes of theobromine at 200mg, 300mg of PEA, a light 100mg of choline bitartrate, and caffeine at a reliable 400mg. Gaspari Nutrition built its latest SuperPump with all lifters and athletes in mind and appears to promise a strong tunnel vision effect for focus throughout your workout.
Once again, Gaspari Nutrition is planning to launch SuperPump Aggression tomorrow through its online store at gasparinutrition.com. It looks there will be a sale discounting the pre-workout by 20% to $31.99, and if can spend a bit more to a total of $50, the brand is going to throw in a bunch of freebies, including an Aggression hoodie, an Aggression face mask, and a shaker bottle.