Oct 16th, 2020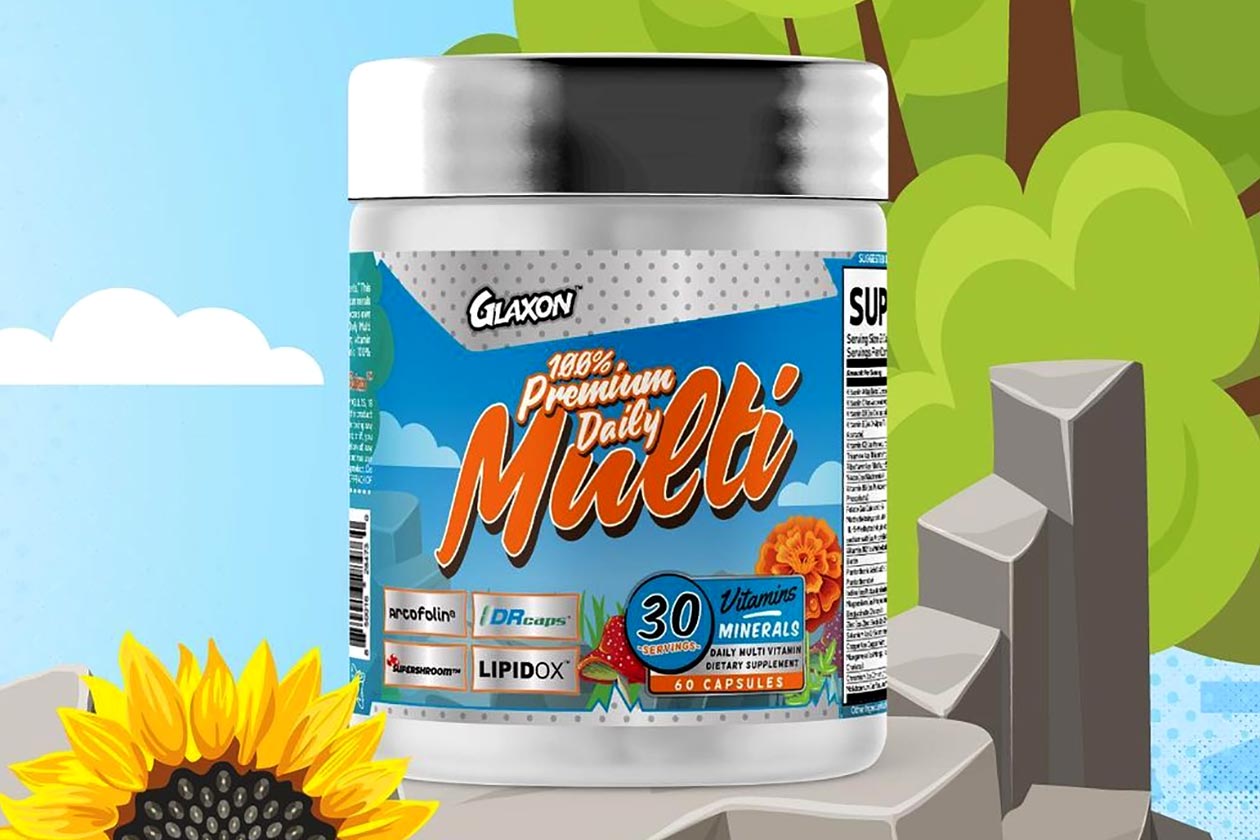 Glaxon has well and truly been the new brand to watch in 2020, growing and expanding like we've only seen a few others in the past. The company has pushed its lineup into several new markets and distributors, not to mention all of the additional products it's dropped. This week, Glaxon is welcoming another item to its family, which is more than fitting with what else it has available such as SuperGreens and Immun Arc.
The latest supplement from Glaxon is the simply named 'Multi', a vitamin and mineral product, although, in typical Glaxon style, it has a few other features in the mix. Glaxon Multi packs 21 vitamins and minerals, most of them at 100% of their daily recommended value and in high-quality, more bioavailable forms. Alongside that, the brand has thrown in Aztec marigold for lutein and zeaxanthin to support eye health, and premium Lipodox for better absorption.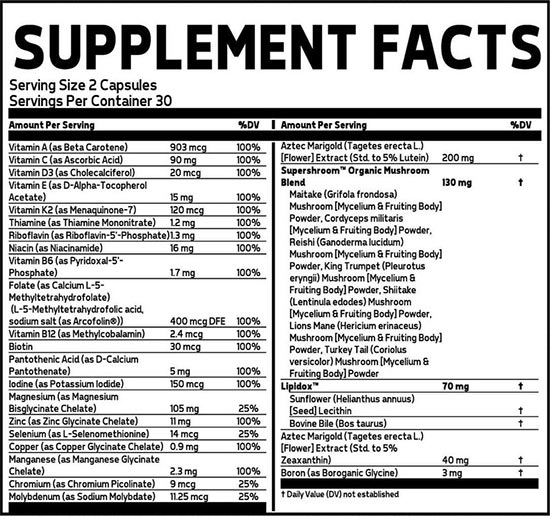 Also included in Glaxon Multi is the SuperShroom organic mushroom blend, which fans will recognize from the brand's top-tasting superfood formula SuperGreens and it can be purchased as a standalone in capsules. As mentioned, it's a fitting addition to the Glaxon family, who covers more categories than brands that have been around for years, despite not even being one-year-old.
Glaxon Multi is available for pre-order starting today, directly through the brand's online store, where a bottle will regularly cost you $32.99. However, for the pre-sale, Glaxon is discounting its multivitamin down to $27.99 with orders to be shipped on Wednesday of next week. It is also worth noting that Multi comes with the more common 30 full servings per bottle, not 21, like a lot of its other supplements such as SuperGreens and Specimen.