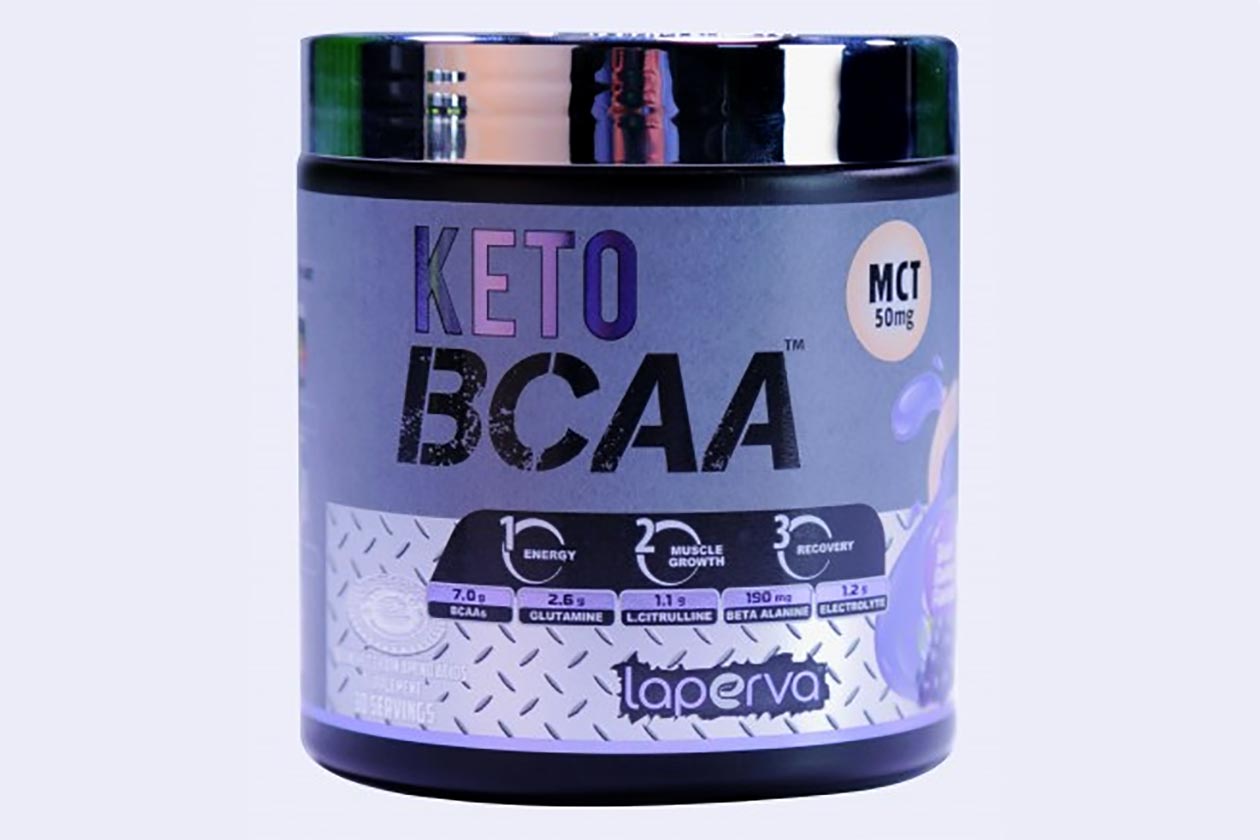 Laperva is one of the largest supplement companies in the United Arab Emirates, and very clearly had the biggest booth to match at last year's Dubai Muscle Show. Its lineup covers a mountain of different categories and areas of the market, and this week it is welcoming another entry into its already extensive family of products with Keto BCAA.
Laperva's Keto BCAA is essentially a BCAA supplement infused with a handful of extra ingredients to make it a little more than a straightforward BCAA formula. Each serving of the product packs 7g of BCAAs, 2.6g of glutamine, a moderate 1.1g of citrulline malate, electrolytes for hydration, and a very light amount of beta-alanine with just 190mg.
Where the keto side of Keto BCAA comes in, is Laperva has also included MCT oil, although at an extremely small dose of 50mg per serving. The brand's latest supplement comes with the usual 30 servings per tub and is available now from its major retail partner Dr. Nutrition at 99 AED (26.95 USD) for a tub of 30 servings in the one Black Grapes flavor.