Oct 28th, 2020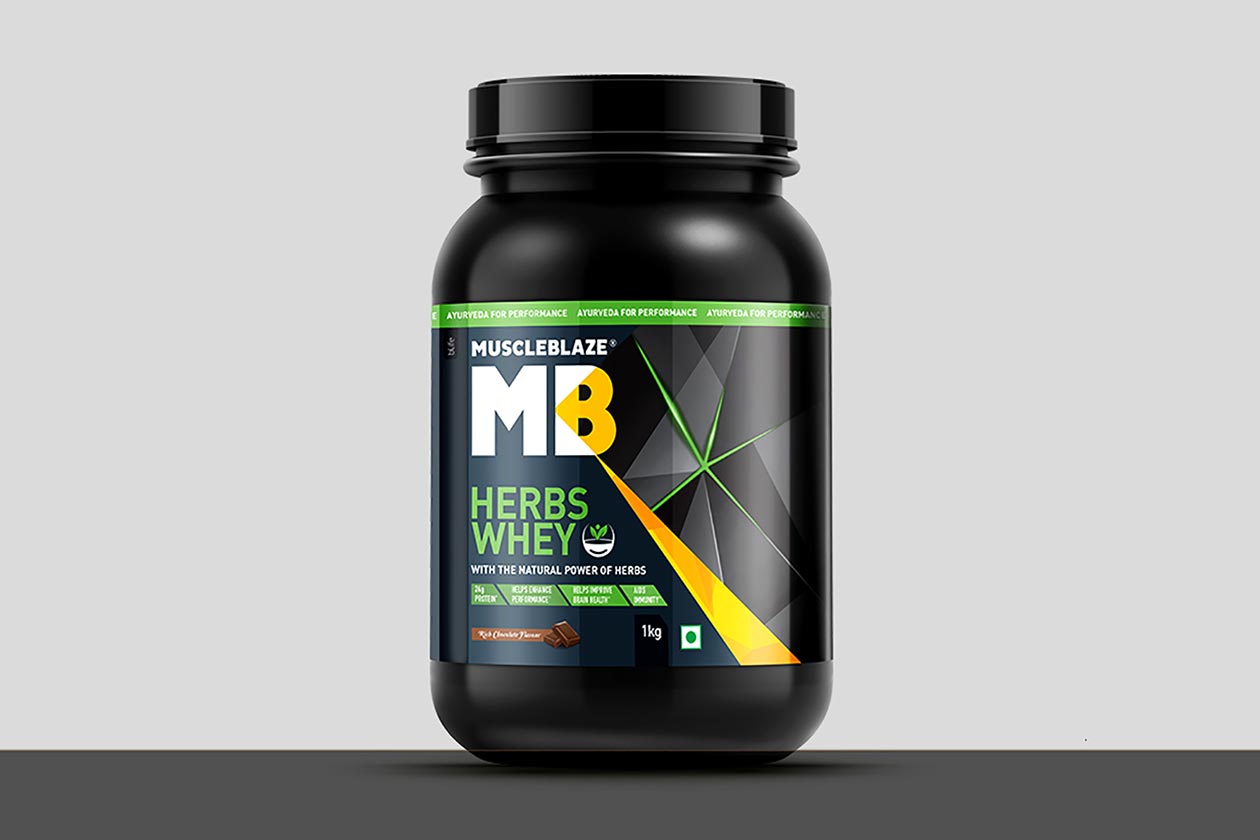 Indian brand MuscleBlaze, recently revealed and released its all-new Ayurveda Series made up of relatively basic formulas such as standalone ashwagandha and tribulus. While the brand's latest line only hit the market this week with three products, it seems there was one more item that didn't make it in time for the Ayurveda Series launch but is coming sometime soon.
MuscleBlaze has shared details on a fourth entry in the Ayurveda Series with Herbs Whey, and it is very different from the first three supplements, which, as mentioned, are all relatively basic capsule products. Herbs Whey is going to be a protein powder, that true to its name, is powered by whey, providing 24g of protein per serving, but to fit with the rest of the series, there is more to it.
MuscleBlaze's upcoming Ayurveda Series Herbs Whey will feature a blend of ingredients to support and protect your immune system, including vitamin c and d, zinc, and amla. It is also going to have added tribulus, mucuna pruriens, brahmi, a moderate 300mg dose of ashwagandha, arjuna, and spirulina.
As you can see, MuscleBlaze's Herbs Whey has been formulated as a lot more than your traditional protein powder, with the extra ingredients intended to support better focus, immune health, stamina, and performance. The missing Ayurveda Series supplement will be joining the rest of the family shortly, with one flavor confirmed in Rich Chocolate and the one 1kg tub size.