Oct 7th, 2020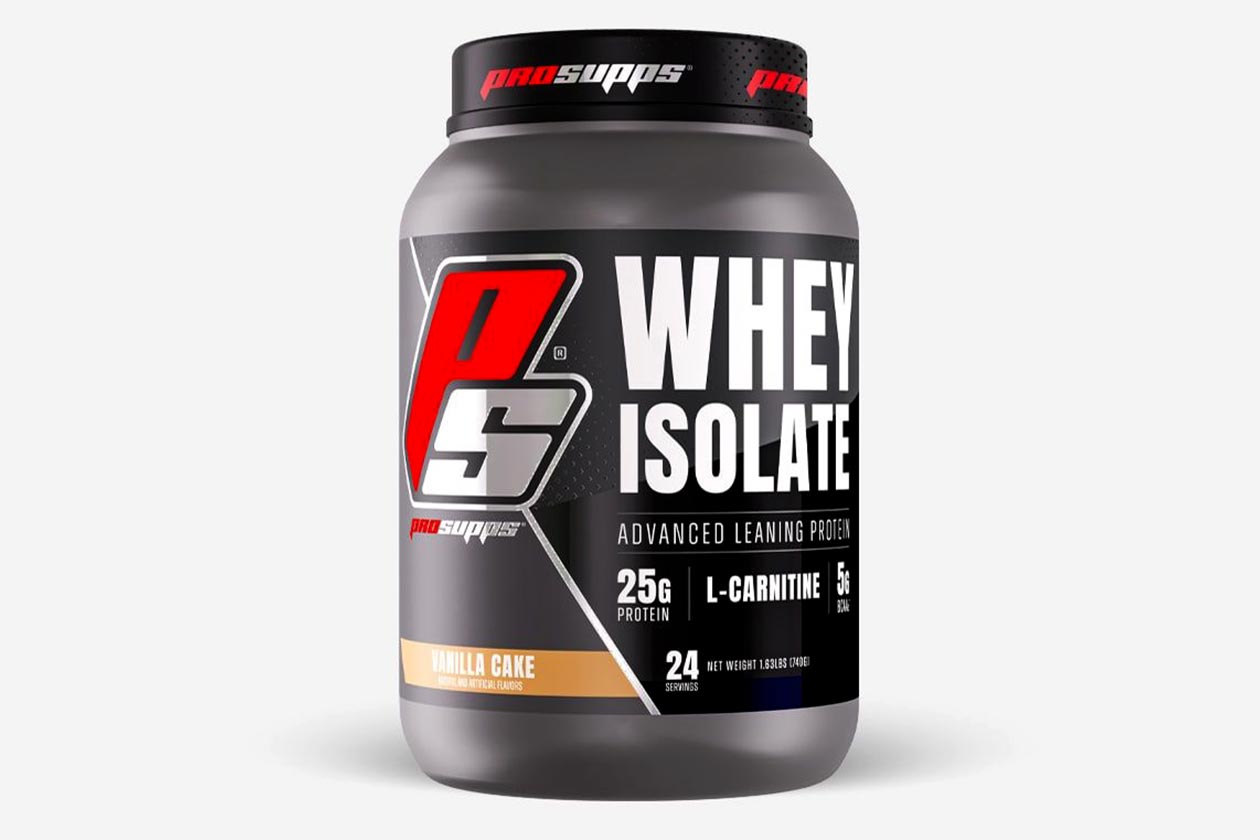 It turns out, Plant Perform Protein isn't the only new supplement ProSupps has introduced at The Vitamin Shoppe this month. There is a second protein powder exclusive to the major retailer, although unlike Plant Perform, it is not plant-based. The other product is named 'Whey Isolate', which is, of course, a more common but premium whey isolate protein.
Like most isolate powered protein powders, ProSupps Whey Isolate features a lean nutrition profile led by 25g of protein per serving with 2g of carbohydrates, zero sugar, half a gram of fat, and 110 calories. The supplement also comes with added carnitine, however it doesn't say how much is in there. On Whey Isolate's list of ingredients it is just below the natural flavors, meaning there its dose is lighter than that.
ProSupps Whey Isolate is available in a similar set of flavors as Plant Perform with two traditional tastes to choose from in Chocolate Ice Cream and Vanilla Cake. As mentioned, you can currently only purchase ProSupps Whey Isolate as well as Plant Perform Protein from The Vitamin Shoppe. The retailer has priced the product at $29.99, although that is for a relatively light 1.63lb tub packed with a total of 23 servings.