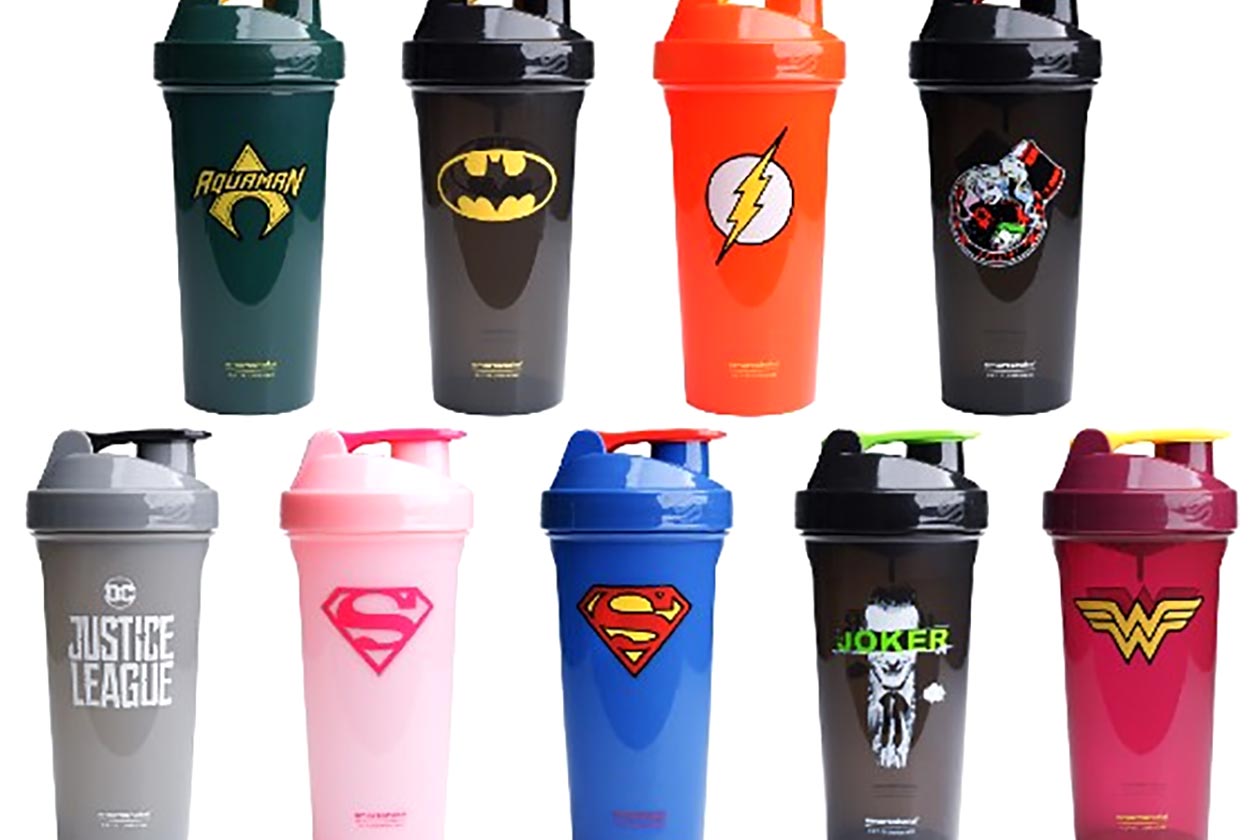 The team at SmartShake came out with a creative line of shakers a few months ago, in its first officially licensed series with the Rock Band Collection. It is a set of the brand's signature compartment shaker with designs inspired by iconic rock bands, including Motörhead, Ozzy Osbourne, Mötley Crüe, Slayer, Iron Maiden, the Red Hot Chili Peppers, and Metallica.
Details have now surfaced on another licensed line of bottles from SmartShake, and they're a lot more similar to what we've seen from other shaker companies. The Swedish accessory brand is coming out with authentic, licensed, DC Comics designs, featuring classic DC superheroes and villains such as Superman, Batman, Joker, Harley Quinn, Wonder Woman, and Flash.
SmartShake has DC Comics designs for its standard, 27oz Lite Series shaker, and slightly more stylish creations for its stainless steel, Reforce bottle. All of the products have been pictured and listed at the retailer Muscle and Strength, with none in stock just yet, but we know the Lite Series shakers will cost you $9.99 while the stainless steel options will be $19.99.