More flavors and a one-liter bottle coming to Skinny Food's coffee creamer
Oct 28th, 2020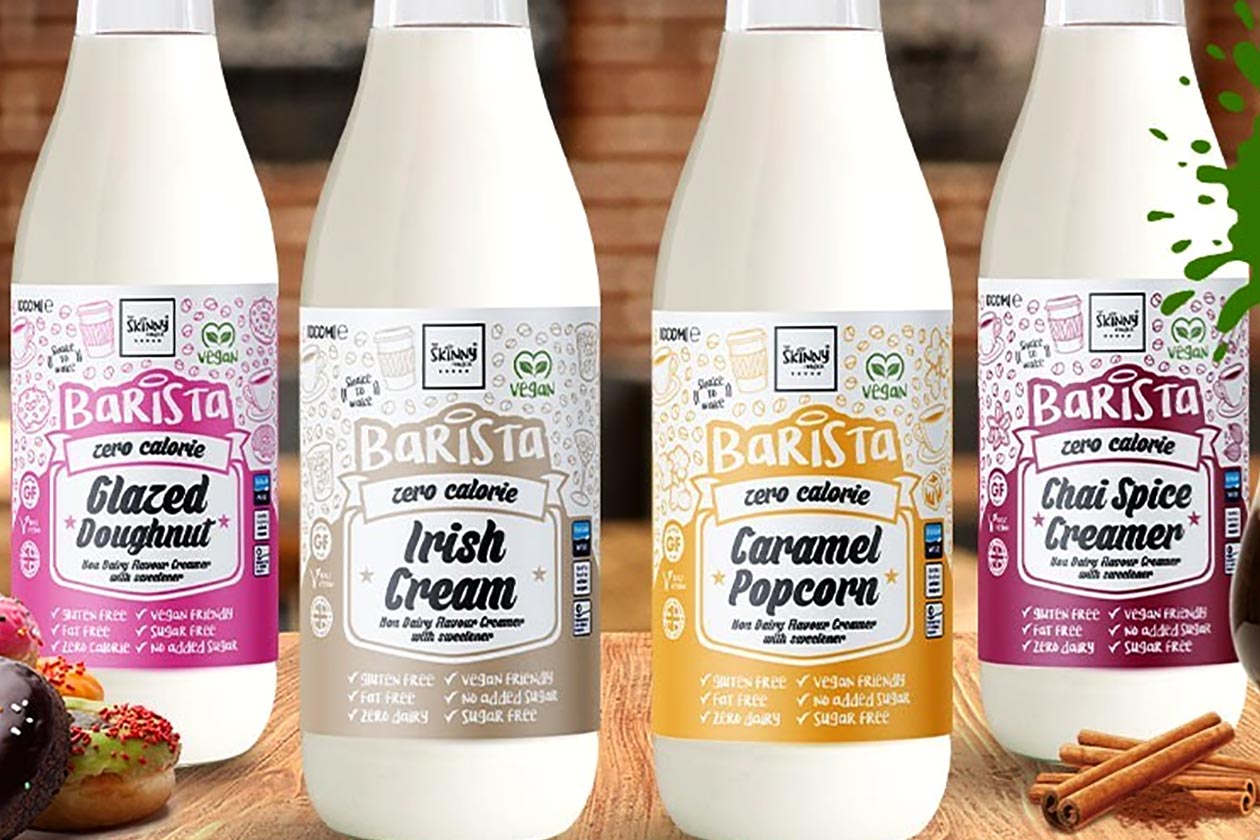 The low-calorie and dairy-free Coffee Creamer was the first product in The Skinny Food Co's Barista Collection, designed to be added to your coffee or other hot beverage for thickness and flavor, with next to no calories. Currently, it is available in five flavors with Caramel, Mocha, Original, and the first two options Vanilla and Hazelnut, all in the one 425ml bottle size.
In the coming weeks, the ever-growing UK-based brand is expanding its Coffee Creamer family with a much larger size as well as four fun new flavors. The bigger bottle will be a one-liter size, more than twice the volume of the current Coffee Creamer offerings, with the four flavors being Caramel Popcorn, Chai Spice Creamer, Irish Cream, and Glazed Doughnut.
The products will feature the same low calories as The Skinny Food Co's other Coffee Creamers and have no added sugar, no dairy ingredients, gluten-free, and a completely vegan-friendly formula.