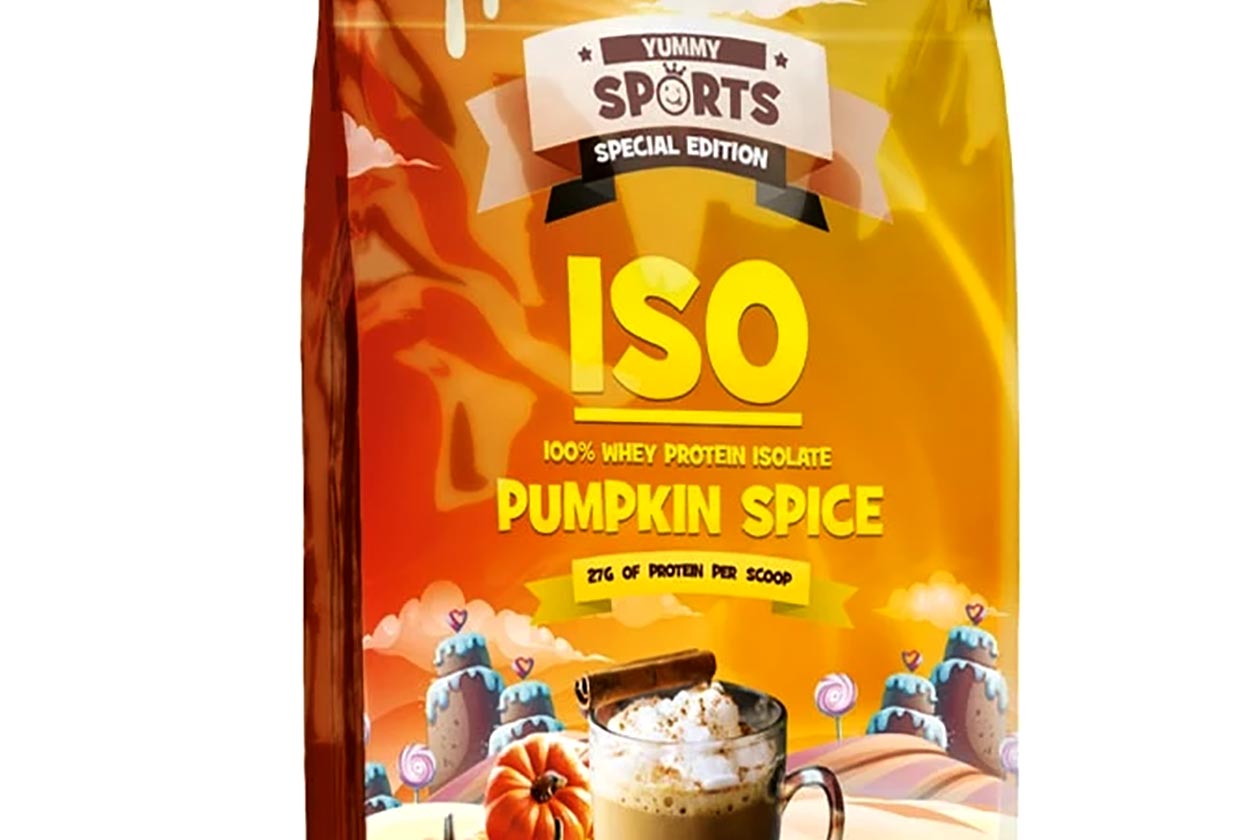 While we did see a good amount of pumpkin flavors and products revealed released in August and September, they continue to come in this month with fall now in full swing. A lot of small to mid-sized brands have come out with their take on pumpkin pie or pumpkin spice, and as October comes to a close, another notable name has thrown its hat in the ring with Yummy Sports.
The Canadian brand has done several special edition flavors before for its whey isolate-powered protein powder ISO, but it had yet to put together anything pumpkin-themed for fall. This month that has changed, as Yummy Sports has dropped a limited-edition Pumpkin Spice flavor of its ISO protein powder, that comes in just the one 1kg bag size, packing a total of 30 full servings.
Yummy Sports Pumpkin Spice ISO features the same reliable and lean nutrition profile as the supplement's many other options. You get 25g of protein per serving, only half a gram each of carbohydrates and fat, and a low calorie count of 112.