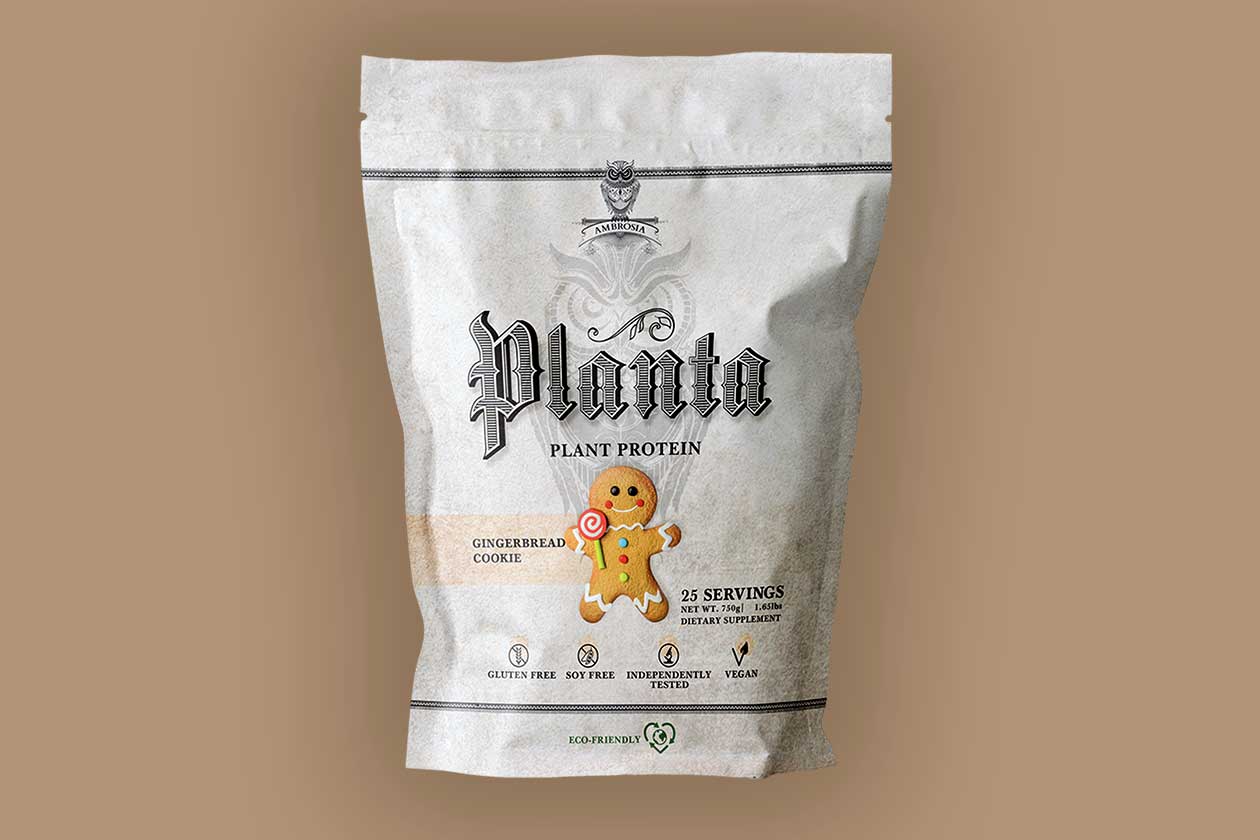 Yesterday, the collective brand Ambrosia, from Marc Lobliner, Mike Rashid, and Sean Torbati, released an all-new supplement alongside the giant sale it's running for Black Friday. That product is 'Flora', a comprehensive gut health formula packed full of premium, branded ingredients, but it turns out that is not all Ambrosia has put together for the annual sales event.
As well as offering 30% off everything on its website, throwing in freebies at certain order amounts, and launching Flora, Ambrosia has introduced another flavor of its plant-based protein powder Planta. The flavor is actually a limited edition, seasonal launch with the Christmassy creation Gingerbread Cookie, packing Planta's usual 20g of protein in each of its 25 servings.
You can grab Ambrosia's Gingerbread Cookie Planta directly from the brand's online store, where as mentioned, you can currently save 30% on everything, which drops a bag of Planta from $49.99 down to $34.99.