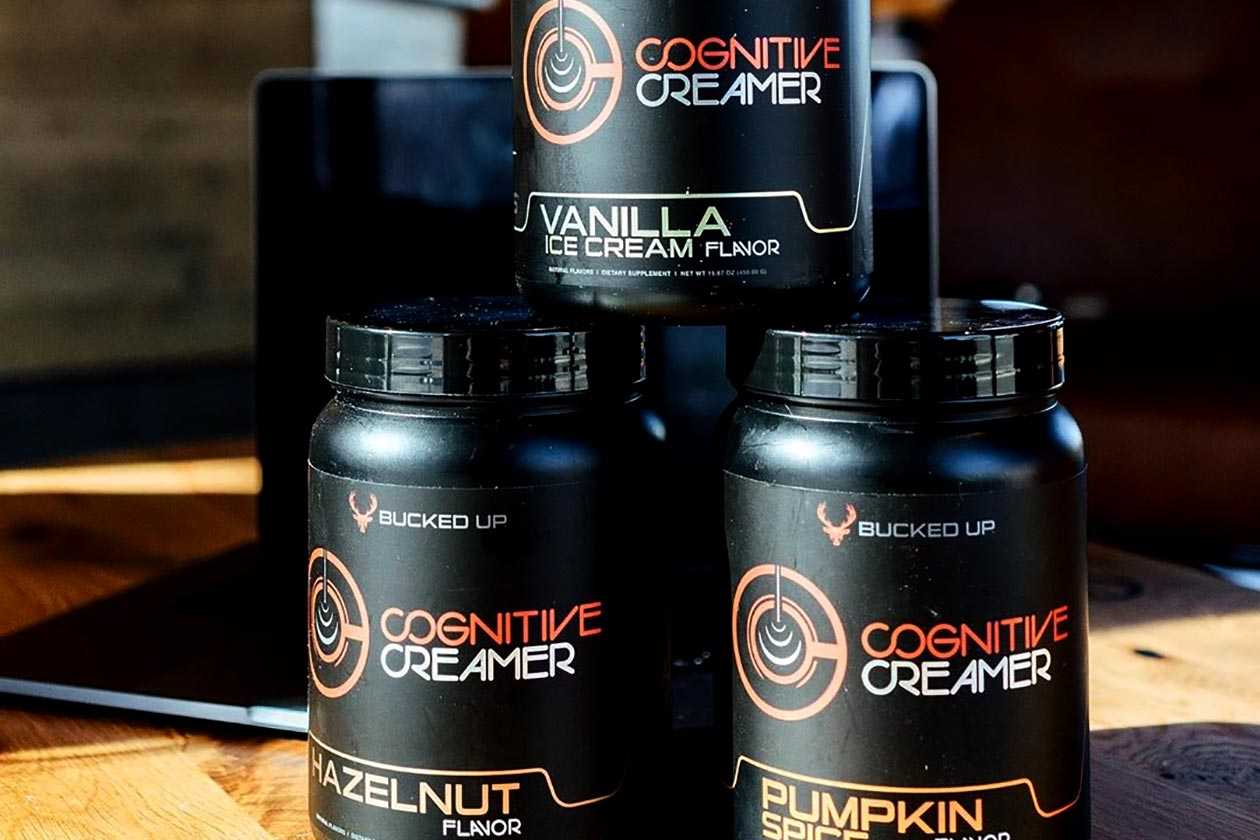 Cognitive Creamer is a rather unique new supplement from the team at Bucked Up that essentially combines two types of products. Both of those types are mentioned in its name, with Cognitive Creamer doubling as a coffee creamer and cognition support supplement. It is a great source of healthy fats and has a handful of ingredients to support the cognitive side of things.
The nutrition profile on a single serving of Bucked Up's Cognitive Creamer includes 8g of fat, 5g of carbohydrates with 4g of that fiber, zero sugar and protein, and 90 calories. The primary fat sources the brand has put into the product are goMCT branded MCTs at 5g per serving, 4g of coconut oil, and a gram of goFAT grass-fed ghee, as well as FiberSmart soluble tapioca fiber powder.
The group of ingredients Bucked Up has thrown into Cognitive Creamer for focus is not as loaded or well-dosed as a dedicated nootropic with 50mcg of huperzine a, 20mcg of PQQ, and 300mg of alpha lipoic acid. We don't imagine you'll get an experience as strong as you would from well-rounded focus supplements, but the brand still promises a boost in mental agility and sharp focus.
Bucked Up's Cognitive Creamer is available from its website at $49.95 for a tub of 30 full servings, and there are a few flavors to choose from. The brand has put together three options to add some creaminess and extra flavor to your morning beverage in Pumpkin Spice, Hazelnut, and Vanilla Ice Cream.