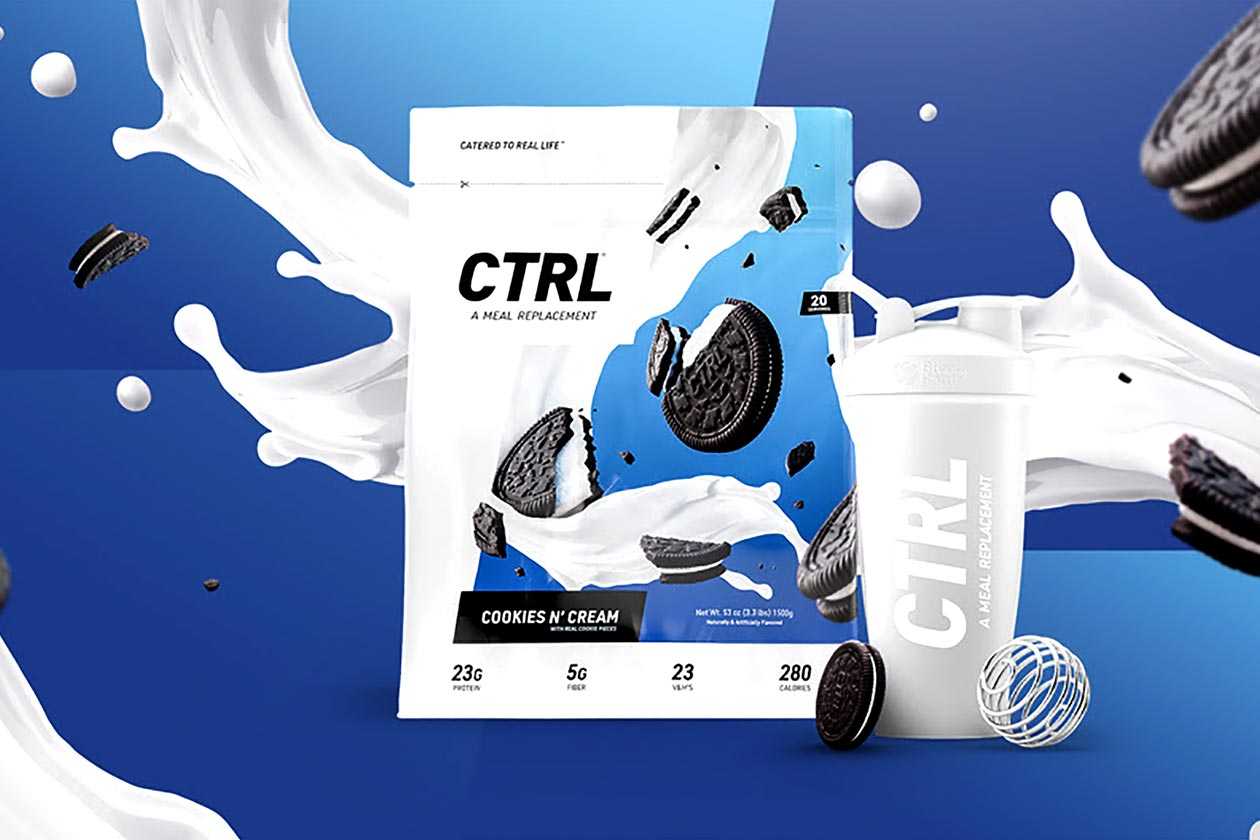 The different kind of gaming supplement company, CTRL, which makes a balanced meal replacement to get in a moderate mix of macros quickly, recently expanded the menu of its flagship product. The brand added a Birthday Cake flavor to the lineup, put together in partnership with its ambassador Doug 'Censor' Martin, taking the supplement to a total of four tastes.
Two months on from that, CTRL is back with another addition to its meal replacement, although this time around, the flavor is not a collaboration and something a little more traditional. Taking the product's growing selection of flavors to five is Cookies N' Cream, featuring the same balanced macros with 23g of protein, 280 calories, and added vitamins and minerals.
You can pre-order CTRL's Cookies N' Cream flavor through its website starting today for slightly less than its usual price of $59.99 at $47.99 for a bag of 20 servings. For the pre-order, you can also add the shaker of your choice to your cart and get it free using the coupon code 'COOKIE'. Pre-orders are shipping out in just a few days on Wednesday of next week.