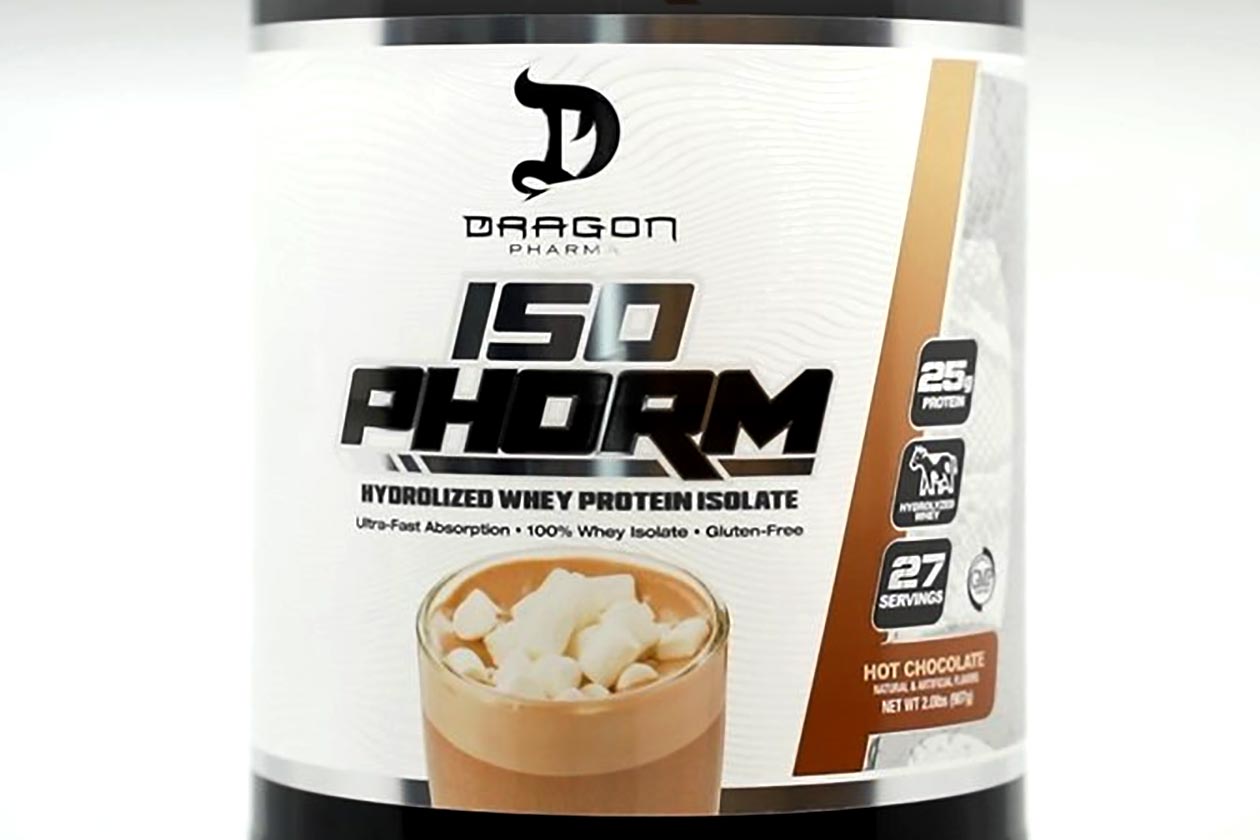 Dragon Pharma recently confirmed it would be relaunching its popular protein powder ISOPhorm with a fresh new look, new and improved flavors, and a similar, high-quality formula. While the brand did say it would be doing this, we didn't expect it to be happening as soon as today, as the revamped ISOPhorm is now meant to be live at dragonpharmalabs.com.
As promised, Dragon Pharma has maintained the original's premium formula, providing 25g of protein per serving from fast-absorbing whey isolate. Its other macros are as lean as most whey isolate protein powders with around 2g of carbohydrates and a gram of fat, and 120 calories. ISOPhorm has relaunched with five flavors, a couple of which are quite creative.
Dragon Pharma's revamped ISOPhorm menu consists of traditional Cookies & Cream, Hot Chocolate, Vanilla Soft Serve, and the not-so-common Blueberry Ice Cream and White Chocolate Peanut Butter. The brand has said the supplement would be live on its website this evening, which currently it is not, although we suspect the team is working on it.
It is also worth mentioning that Dragon Pharma has kicked off its Black Friday sale where you get 40% off everything on its website until midnight tomorrow, a free tee at $75, and free US and international shipping on orders over $99. As far as we know, ISOPhorm is going to be included in that Black Friday promotion when it's online, giving it a truly warm welcome.