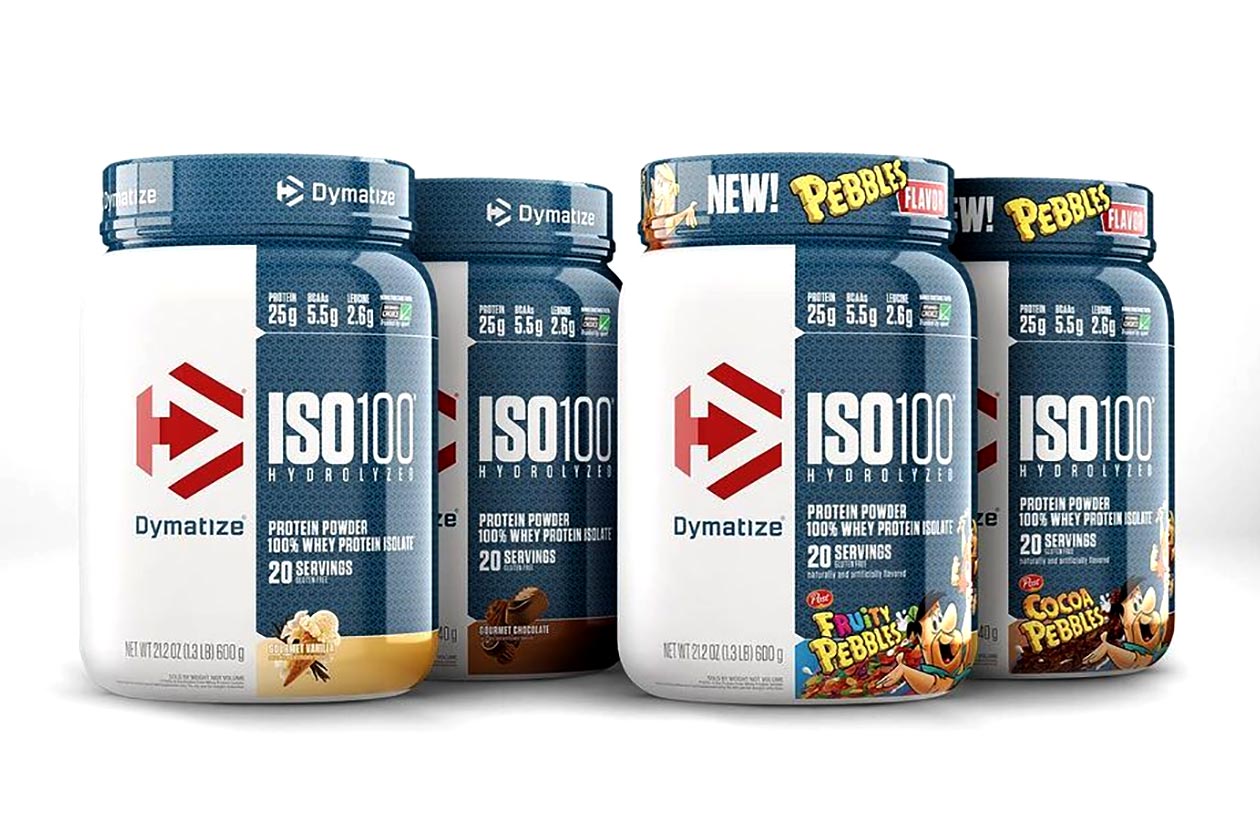 Dymatize has introduced another size of its flagship, whey isolated-based protein powder ISO100, that is available at Walmart and Target, but not any of the usual supplement retailers like Bodybuilding.com or Vitamin Shoppe. The option is actually incredibly similar to the 1.6lb tub the brand has had on the market for quite some time, separated by only a handful of servings.
Dymatize's fourth size of ISO100 protein powder is a tub of 20 servings, weighing in at around 1.3 to 1.4lbs, so just a fraction lighter than the 1.6lb. The smaller product is quite limited on flavors, with only four of ISO100's many tastes to choose from. There are the traditional options, Gourmet Chocolate and Vanilla, and the authentic cereal flavors, Fruity and Cocoa Pebbles.
As mentioned, Dymatize's 20 serving tub of ISO100 is available at Walmart and Target, with the latter pricing it at $24.99 through its website. That is, in fact, marginally more cost-effective than what you pay for the 1.6lb at the likes of Bodybuilding.com and Vitamin Shoppe, although it doesn't beat out ISO100's much larger 3lb and 5lb options.