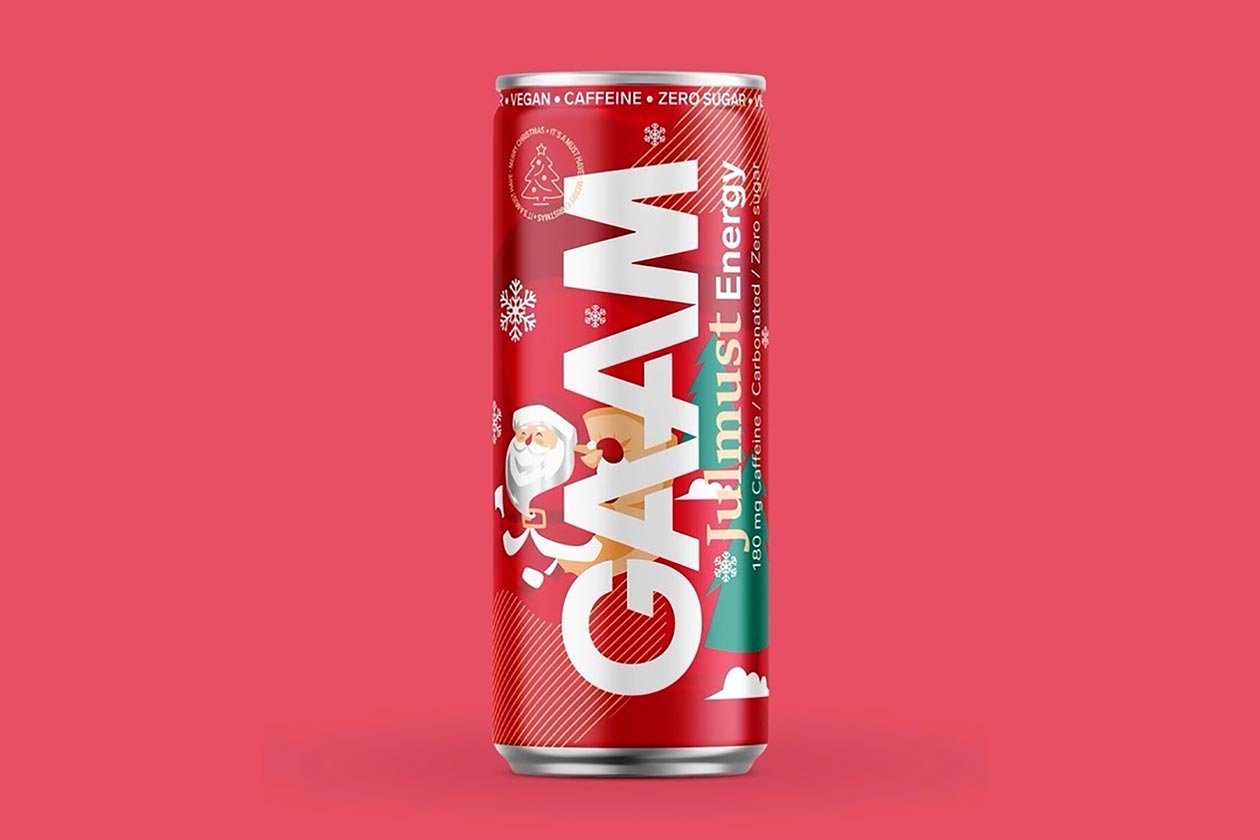 Swedish house brand GAAM Nutrition from the retailer Proteinbolaget has come out with a special edition flavor of its energy drink, featuring zero sugar, vitamins, and a reliable 180mg of caffeine for energy. The flavor the brand has dropped is actually one it has had on the market previously, but it was only available for a limited time around the holiday season.
GAAM Nutrition's returning flavor is Julmust, which is a traditional Swedish soda with a sweet, malty, cola-like flavor that also comes out around Easter under the name Påskmust. GAAM actually launched its energy drink in Påskmust for Easter of this year, and now it's back with a Julmust energy drink sporting a colorful Santa-themed label different from previous years.
Fans of GAAM Nutrition can pick up its Julmust energy drink from Proteinbolaget for a limited time individually at 20 kr (2.24 USD) per can or as low as 11.44 kr (1.28 USD) when buying two cases for a total of 48 cans.