GCode wants fans to decide the next flavor of its Vice pre-workout
Nov 2nd, 2020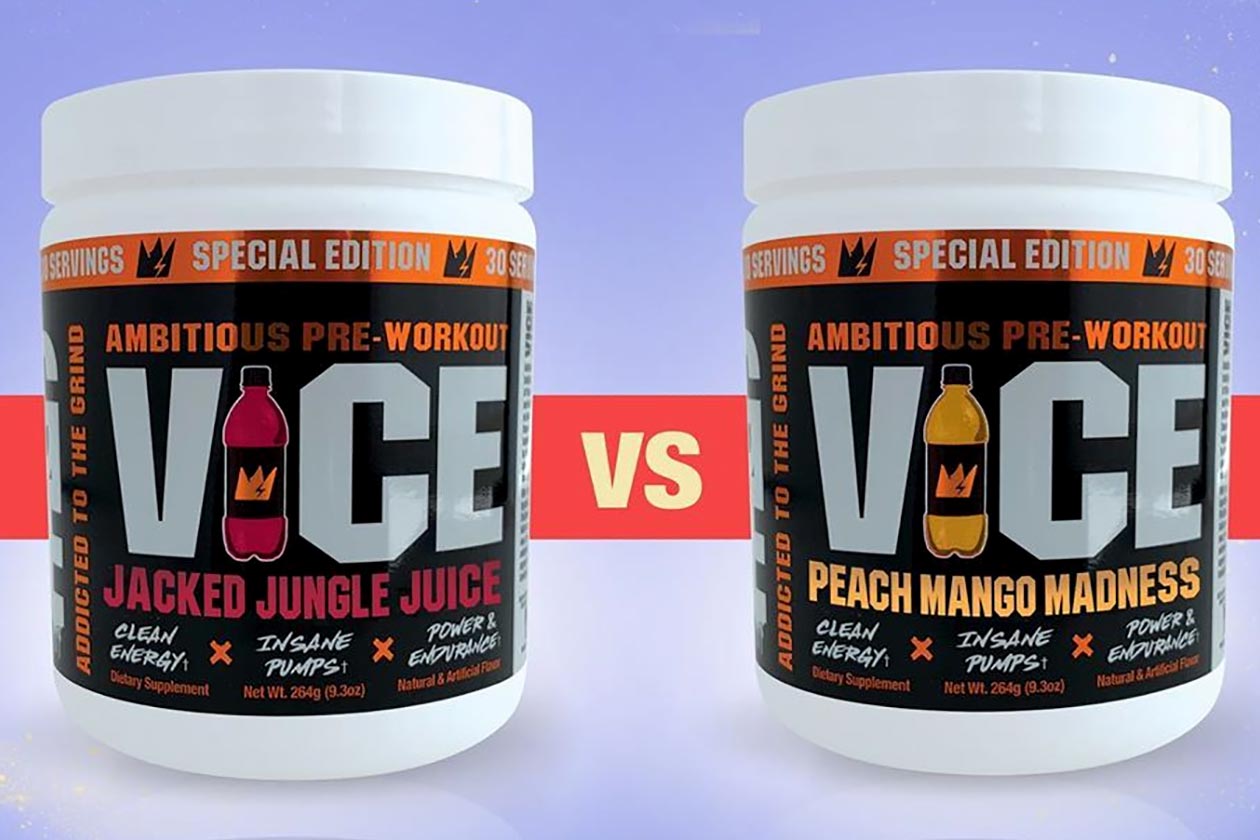 GCode Nutrition has always been a fun and interactive brand, most obviously seen in its mystery releases where it gets fans to pre-order its next new supplement before knowing what it is. To go with election week, GCode has put together a campaign where followers get to vote and decide which of two flavors will be launched next for the brand's pre-workout Vice.
The brand is letting fans choose between Jacked Jungle Juice and Peach Mango Madness, either of which will be released in GCode Nutrition's special edition 30 serving tub size. To have your say and submit your vote, you need to head to the brand's Instagram page, then on its vote post, comment your choice of flavor, tag a friend, like the post, and follow the page.
Taking the time to go through the voting process not only supports GCode Nutrition and makes you a part of the decision, but it also puts you in the draw to win one of six full-size tubs of the flavor that ends up winning.