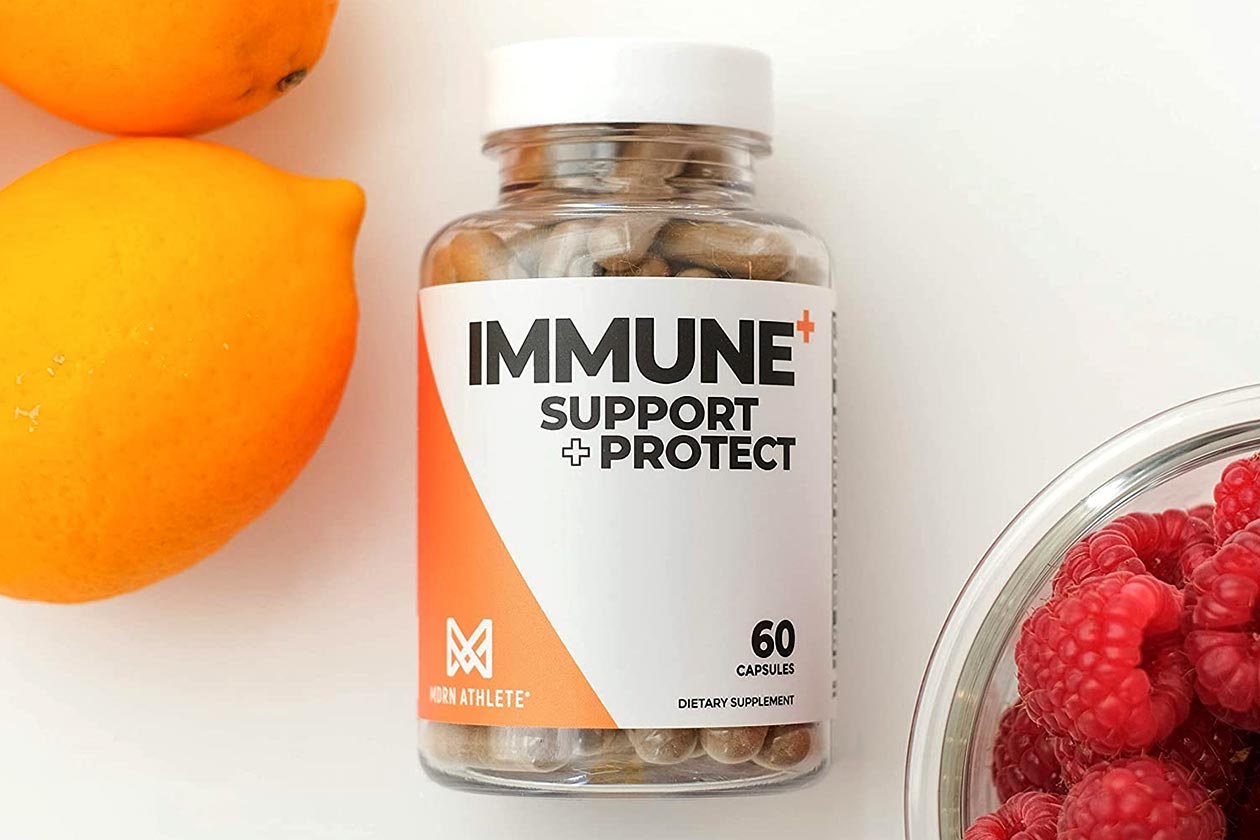 MDRN Athlete has now joined the ever-growing list of supplement companies with a dedicated immune support product in its lineup, introducing the all-new Immune+. It is certainly one of the simpler supplements in the young brand's selection, with its others sticking to more traditional sports nutrition categories such as pre-workout, intra-workout, and performance.
Immune+ features slightly more than a couple of vitamins and minerals, with MDRN Athlete throwing in 300mg of reishi mushroom, and 200mg each of olive leaf and echinacea. You still get all of the usual immune-supporting ingredients, including zinc at 11mg per two-capsule serving, 25mcg of vitamin d3, and a solid half a gram of the reliable antioxidant vitamin c.
MDRN Athlete has yet to make Immune+ available in its own online store, but you can grab it from Amazon in a 30 serving bottle size. The price on the product is a little higher than we've seen for some of its equally packed competitors at $29.99.