'Merica Labz reveals the other half of its formula behind Full Metal Jacket
Nov 10th, 2020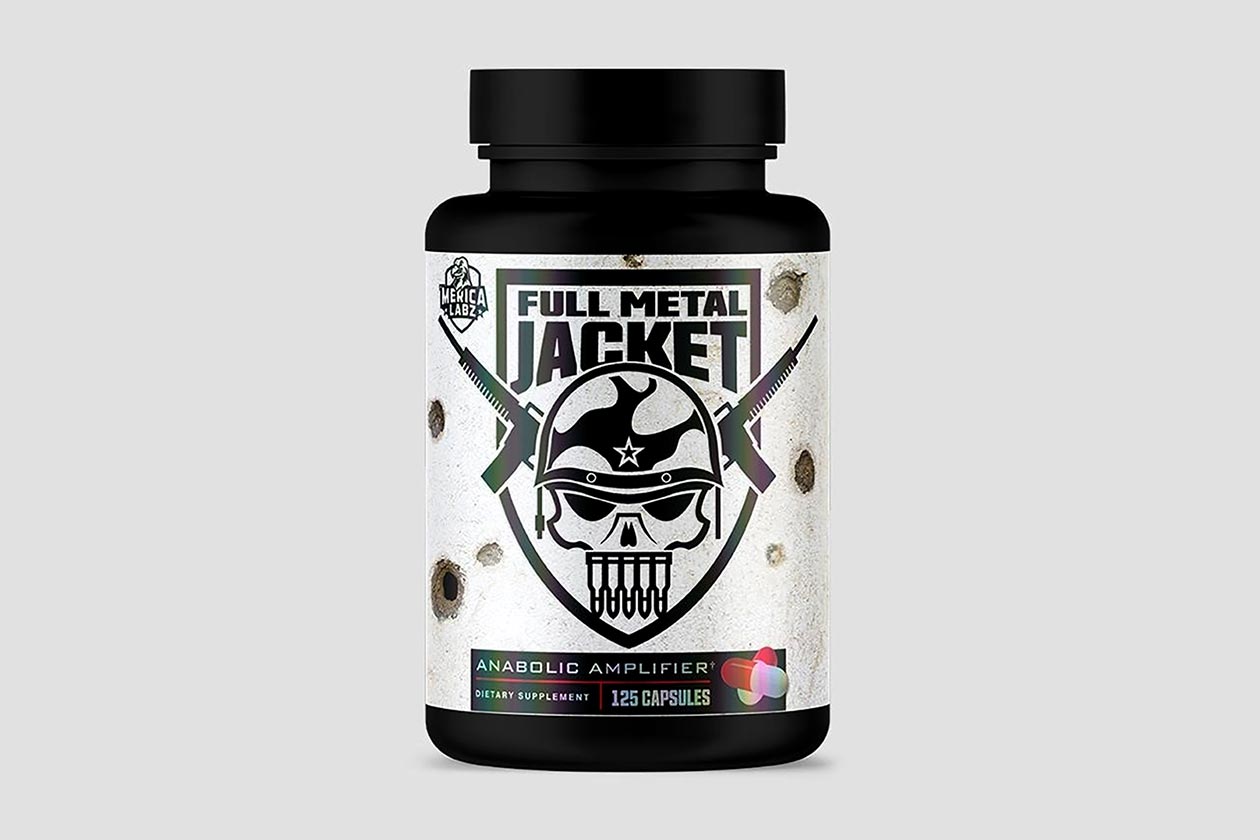 'Merica Labz has revealed the rest of the formula behind its highly-anticipated muscle building supplement Full Metal Jacket. The brand did previously confirm there are just two ingredients in the product, one of which is premium Mediator branded phosphatidic acid. 'Merica has, of course, included that at its full amount of 1.5g in each of its 25 servings.
As for the other half of 'Merica Labz Full Metal Jacket, we had our guesses, but it turns out we weren't close, as that other ingredient is a nitrate with NO3-T betaine nitrate. The patriotic brand has included the ingredient at a solid 2g per serving, which combines with Mediator to increase muscle size, strength, and recovery, and pumps from the NO3-T.
To round out 'Merica Labz important announcement, it has also confirmed exactly when fans are finally going to be able to get their hands on Full Metal Jacket. The muscle building supplement is arriving in just over two weeks for Black Friday on the 27th of this month, and being the day that it is, you know the brand will have some awesome deals available.