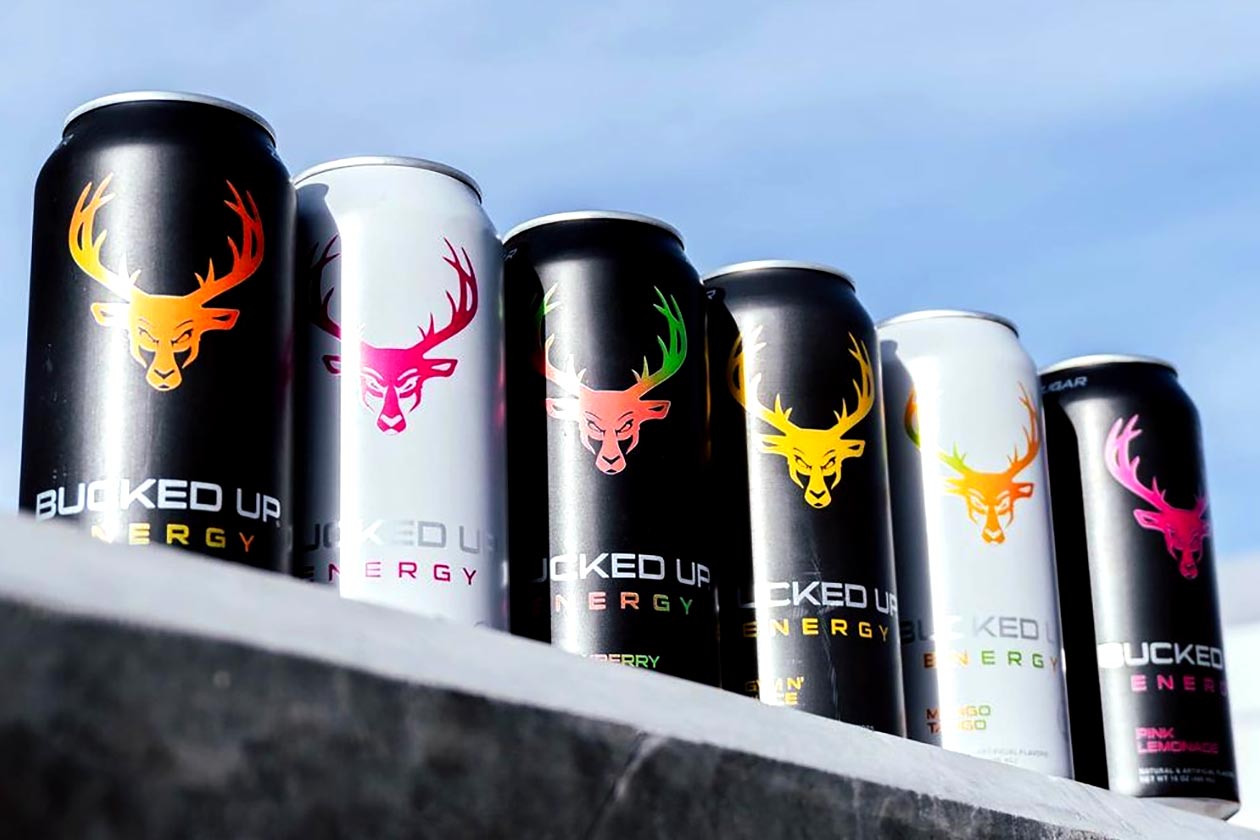 Bucked Up has several supplements and products in its lineup, one of which has proven very popular, especially with all of the votes it got in this year's Clash Of The Cans contest. That product is, of course, the brand's energy drink, Bucked Up Energy, which next week is getting a bunch of new flavors added to its menu in line with the giant sale it has planned for the week of Black Friday.
Bucked Up Energy comes with a more advanced formula compared to your typical energy drink, including a strong 300mg of natural caffeine, alpha-GPC, beta-alanine, and Compound Solutions' powerful pair of Dynamine and TeaCrine. At the moment, the beverage comes in six flavors, including Blood Raz, Blue Raz, Killa OJ, Rocket Pop, Grape Gainz, and Wild Orchard.
Dropping next week for Bucked Up's Bucked Up Energy are four flavors, Mango Tango, Pink Lemonade, Gym 'n Juice, and Strawberry Kiwi. Mango Tango and Pink Lemonade are also releasing in an all-new version of the energy drink with a Bucked Up Energy Low-Stim. From what we understand, it has all of the same ingredients but one-third of the caffeine at 100mg per can.
As mentioned, you'll be able to get your hands on any or all of Bucked Up's beverage expansions from early next week in celebration of Black Friday. The brand is also planning to run its biggest sale of the year, so you definitely won't be paying full price for any of Bucked Up Energy's new flavors or the Low-Stim spin-off.