Nov 24th, 2020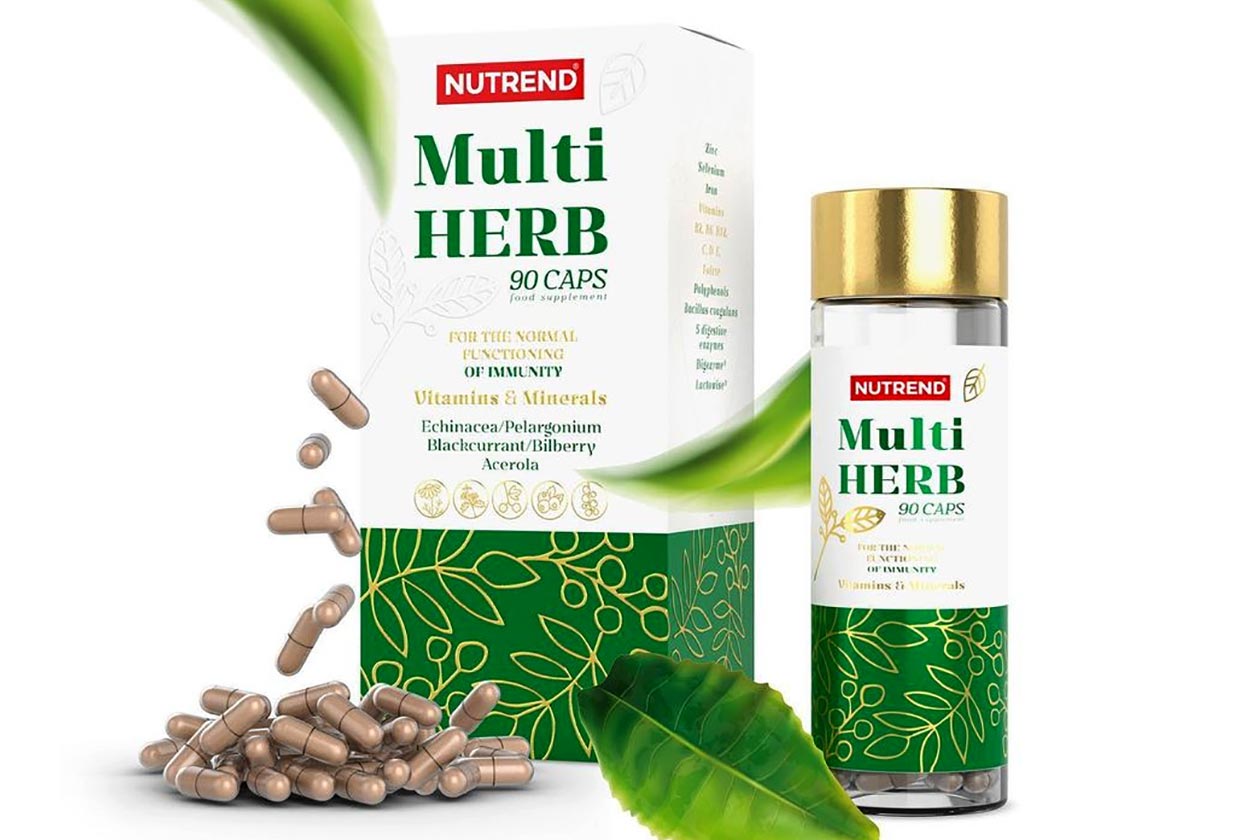 When Nutrend releases a new product, they tend to come in groups or lots, where we're treated to more than just one or two items. This month that appears to be what's happening, as today we have details on the Czech brand's fourth launch for the month. Nutrend's latest is a multivitamin, which is something it already had available, although this one has a few things different.
Multiherb is the supplement we have from Nutrend today, and as mentioned, it's a multivitamin, featuring a handful of vitamins and minerals such as vitamin c, b vitamins, iron, and zinc. Alongside those ingredients is what makes Multiherb a bit different from any of the brand's other multivitamins, as it also comes with digestive enzymes, fruits, probiotics, and echinacea for immune health.
Nutrend's Multiherb is quite a unique product and different enough from its other multivitamins to justify its inclusion in the brand's already extensive selection of supplements. Multiherb is out and available in the Czech Republic, rolling out to all of its usual stores and stockists, with a full-size bottle of the product packing the usual amount of 30 servings.