Pure Protein launches a puff-style protein snack at Walmart in two flavors
Nov 19th, 2020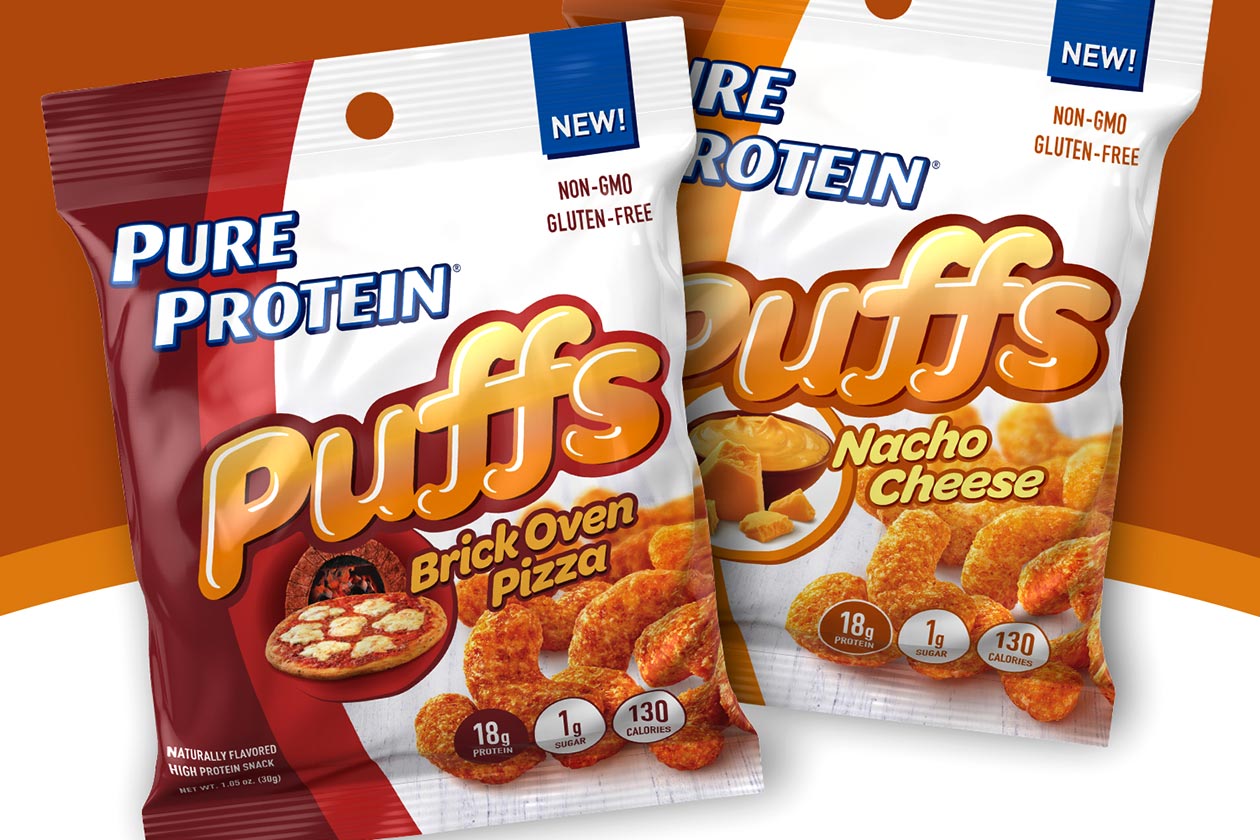 The mainstream brand Pure Protein, which specializes in protein products with a protein powder, RTD, and bar, has introduced another type of snack this week with Pure Protein Puffs. It is a crispy, puff-style snack, similar to the high-protein puffs from the likes of Robert Irvine's Fit Crunch, Snackhouse, and even Bowmar Nutrition's giant 300g jug of Protein Puffs.
Pure Protein Puffs come in 30g bags of light and crispy puffs, with two flavors to choose from in Nacho Cheese and Oven Baked Pizza. They both come with a strong 18g of protein per bag with 5g of fat, a light 3g of carbohydrates, only a gram of sugar, and 130 calories. The product features milk isolate to give it the high protein with no gluten or artificial flavors.
Similar to those other protein puff snacks we mentioned, Pure Protein Puffs is a crispy and lean, on-the-go product, featuring a nutrition profile closer to protein powder than your typical protein bar. The product is available now at Walmart as well as its online store walmart.com, where individual bags will cost you $1.98 each.