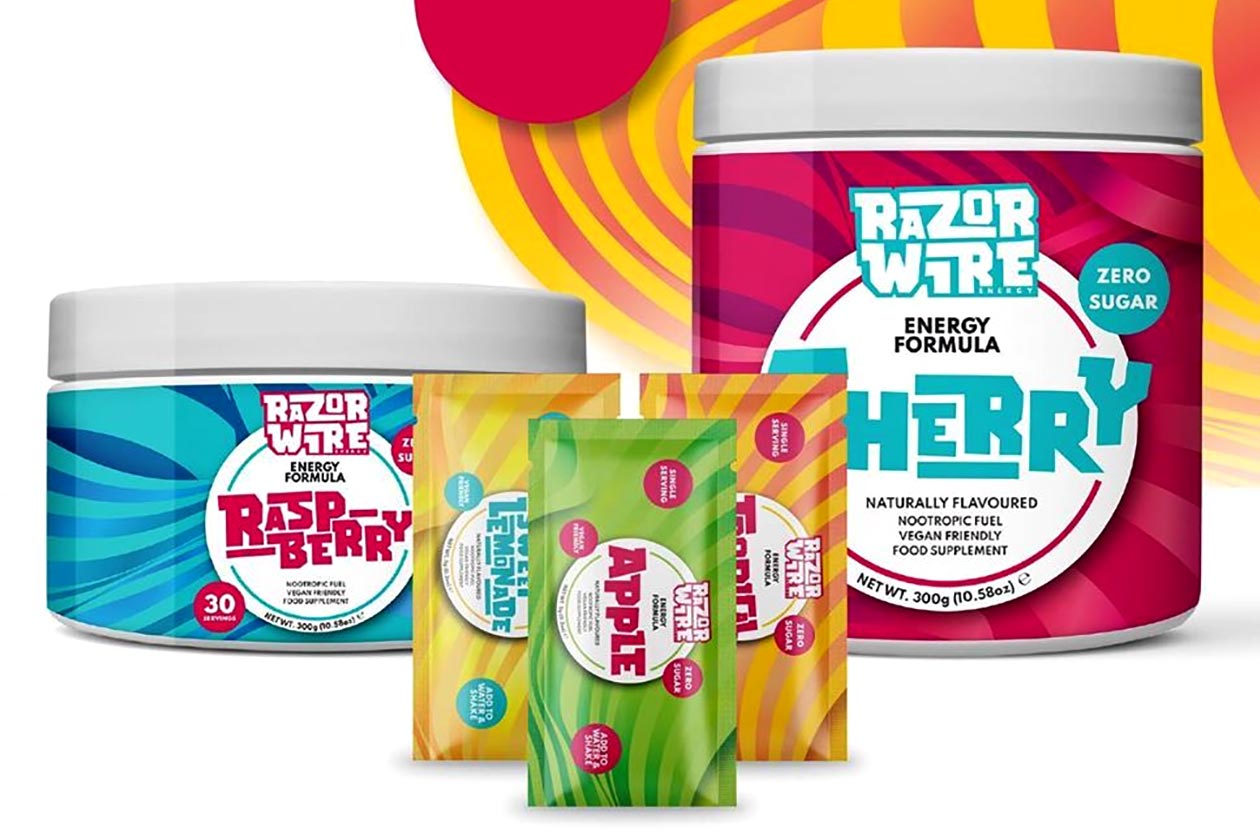 Razorwire Energy is a relatively new gaming supplement company out of the UK that we first posted about at the beginning of the year. It has just the one product available called Gaming Fuel, formulated to do much the same as most other gaming supplements; enhance energy and focus. The product has a couple of tub sizes to choose from and a nice variety of flavor options.
The reason we've got Razorwire Energy in the headlines today is as you can see in the image above, the brand has decided despite still being rather new, it has given itself a new look. You can get a glimpse of Razorwire's rebrand in the image above that continues its bright and vibrant color combination from the original look, with a more eye-catching layout and overall design.
Razorwire Energy is already selling the rebranded version of its one and only supplement Gaming Fuel on its website, with all of the same sizes, flavors, and pricing.