Calorie-free Cocktail Mixes up next from the creative Skinny Food Co
Nov 9th, 2020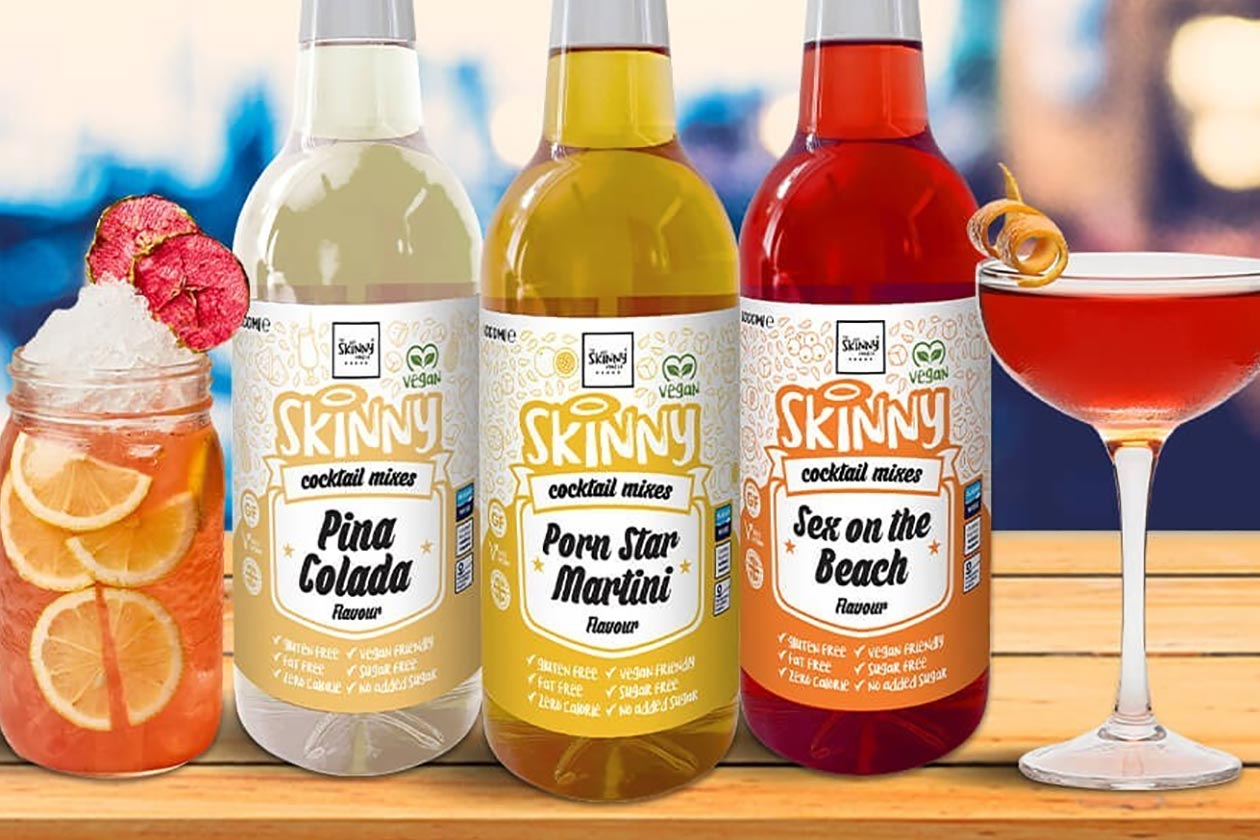 The Skinny Food Co has taken tasty liquid flavoring in many different directions beyond its original, zero to low-calorie Skinny Syrups and Skinny Sauces. The UK functional food brand now has flavorful coffee creamers for extra texture and taste with little to no calories, coffee syrups, concentrated flavor drops, and, no doubt, many more products to come.
The always creative Skinny Food Co has actually just announced one of its upcoming liquid flavoring products in zero-calorie Cocktail Mixes. They're exactly what you think they are with a guilt-free liquid that you can add to beverages or base a beverage around, featuring zero sugar and calories, and will be available in three flavors, all inspired by classic cocktails.
The Skinny Food Co's Cocktail Mixes flavors are Porn Star Martini, Sex On The Beach, and of course, Pina Colada. As mentioned, they're sugar and calorie-free, and unlike the brand's Skinny Syrups and Sauces, the mixes come in large one-liter bottles. Skinny Food has not shared their price, but if they're like its one-liter coffee syrups, they'll be around £6.49 (8.55 USD) each.