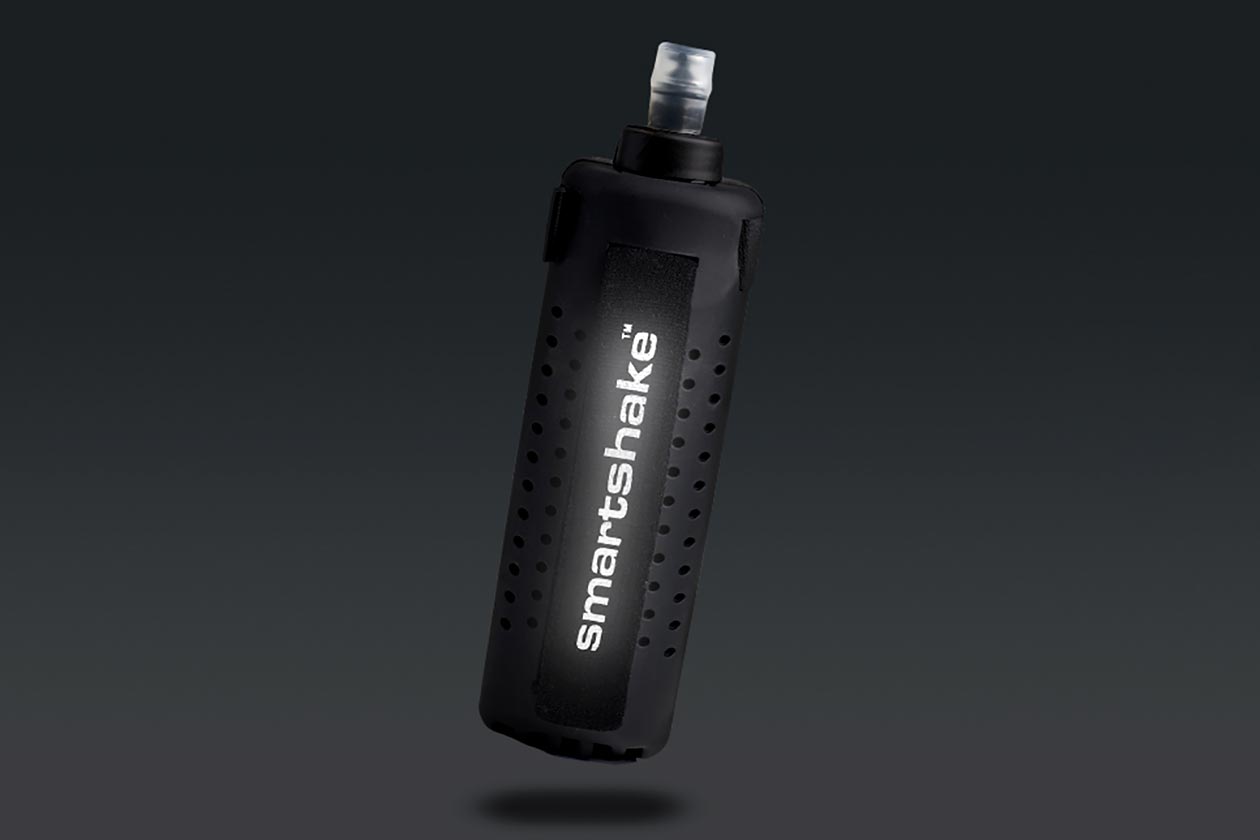 As mentioned with the release of its Bohtal Series, since the original compartment shaker, Swedish brand SmartShake has continued to put together some creative products. The Bohtal Series is only its most recent, with a family of double-wall insulated, stainless steel bottles available in flask and tumbler designs, each in a variety of colors.
SmartShake is now introducing another entirely new product, although compared to the Bohtal Series, this one is a lot more interesting and innovative. The Sweden-based company has launched a campaign through Indiegogo, where it is gauging interest and signing up backers for its all-new RunBottle; a water bottle to easily use while you're running.
RunBottle from SmartShake is quite an intriguing concept featuring a soft inner bottle kept under-pressure inside a plastic cage built with a patent-pending spring system. The unique build of the product allows you to drink without tipping it up and disrupting your run, and most impressively, the water doesn't splash around or make any noise while running.
To top it all off, that outer cage that wraps around the bottle comes with a firm strap to slip your hand into, so you can comfortably have it attached to your hand while running, and it's right there when you need a drink. Once again, the RunBottle is an extremely unique design, although as mentioned, that's something SmartShake has become known for.
If you'd like to support SmartShake and its RunBottle, and secure yourself some units of the product, you can head to Indiegogo and back the innovation. The brand has multiple backing opportunities, including an early bird offer of €21 (24.52 USD) for a single RunBottle, with SmartShake hoping to start shipping the product in March of next year.