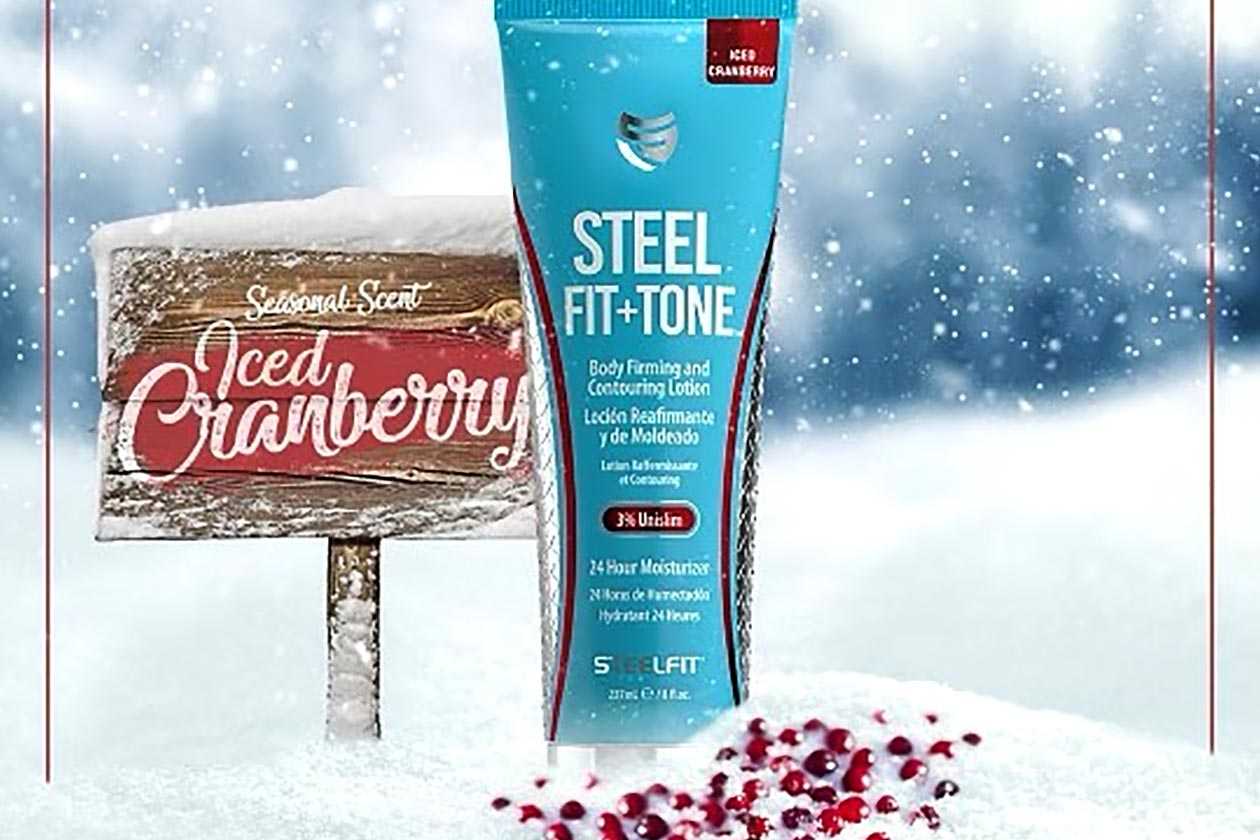 Limited edition Christmas-themed flavors and products seem to be announced every few days lately, for various types of supplements, including protein powders and pre-workouts. SteelFit is the latest notable name to do so, although, while it does have a number of flavored powder products available, its Christmassy release is not a spin-off of any of them.
SteelFit has put together a special edition flavor or scent of its firming and contouring topical supplement, Steel Fit and Tone. The brand brought the product to market earlier this year in two options, one smelling like Pink Pomelo and the other, Honey and Milk. For the holiday season, the brand is launching Steel Fit and Tone in a limited seasonal scent with Iced Cranberry.
SteelFit's Iced Cranberry Steel Fit and Tone will feature all of the same ingredients as the originals Pink Pomelo and Honey and Milk, but with a frosty cranberry smell. The brand is going to make it available for its Black Friday sale at the end of next week, so it'll be releasing with some sort of discount or deal.