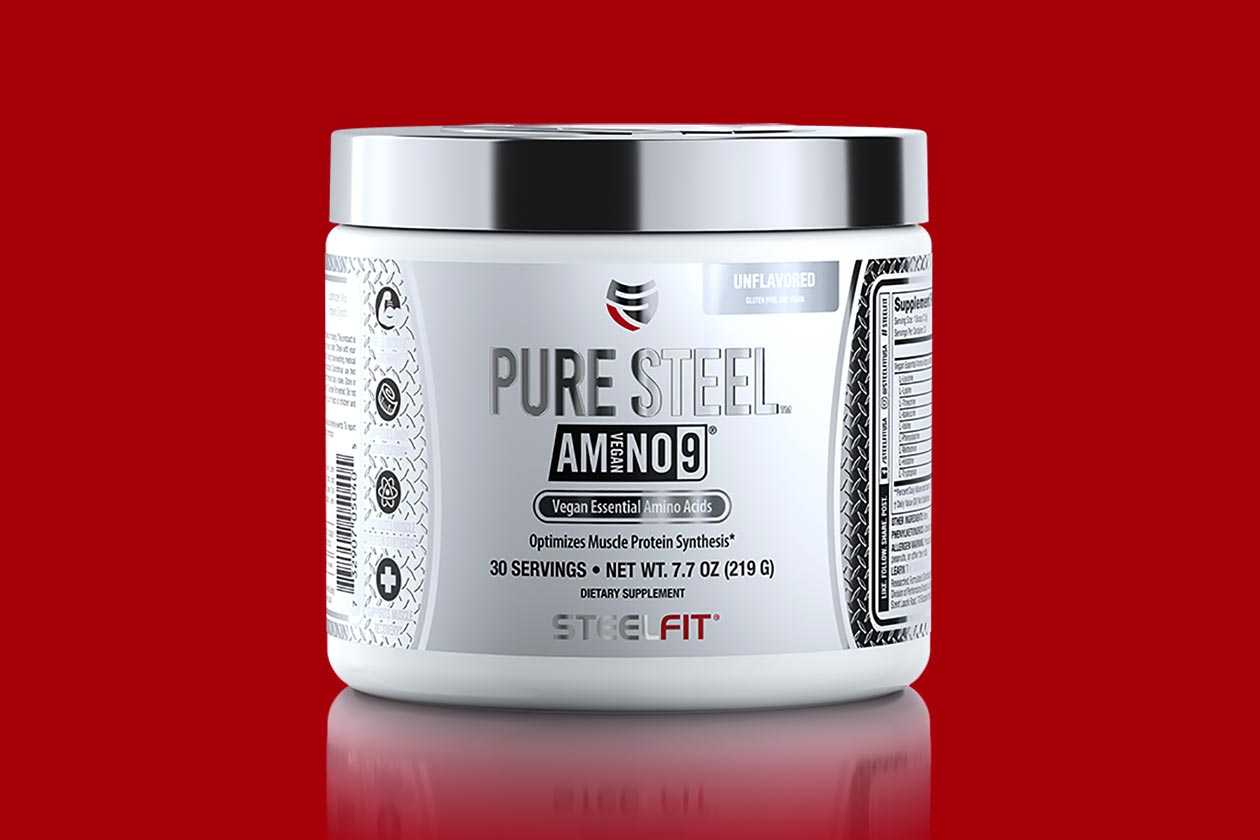 Pure Steel is SteelFit's more straightforward, basic line of supplements, similar to Redcon1's Basic Training Series and Core Nutritionals' Commodities. SteelFit does take quite a different approach for its essentials collection, filling it with less common standalone products such as goMCT branded MCTs, AhiFlower plant-based omega 3-6-9 oil, apple cider vinegar, and the natural fiber SunFiber.
SteelFit is welcoming another entry into its Pure Steel family this week with something a little more common in basic type collections. The supplement is simply named Amino9, and it is indeed a product powered by Compound Solutions' blend of all nine EAAs of the same name. It comes with a solid 7.3g of Amino9 vegan EAAs in each of its 30 servings, to support and enhance muscle recovery.
The supplement's price is not too bad, although it's not all that surprising considering SteelFit has packed Pure Steel Amino9 with only Amino9 EAAs and nothing else. It is available now through the brand's website at $19.95 for a tub of 30 servings.