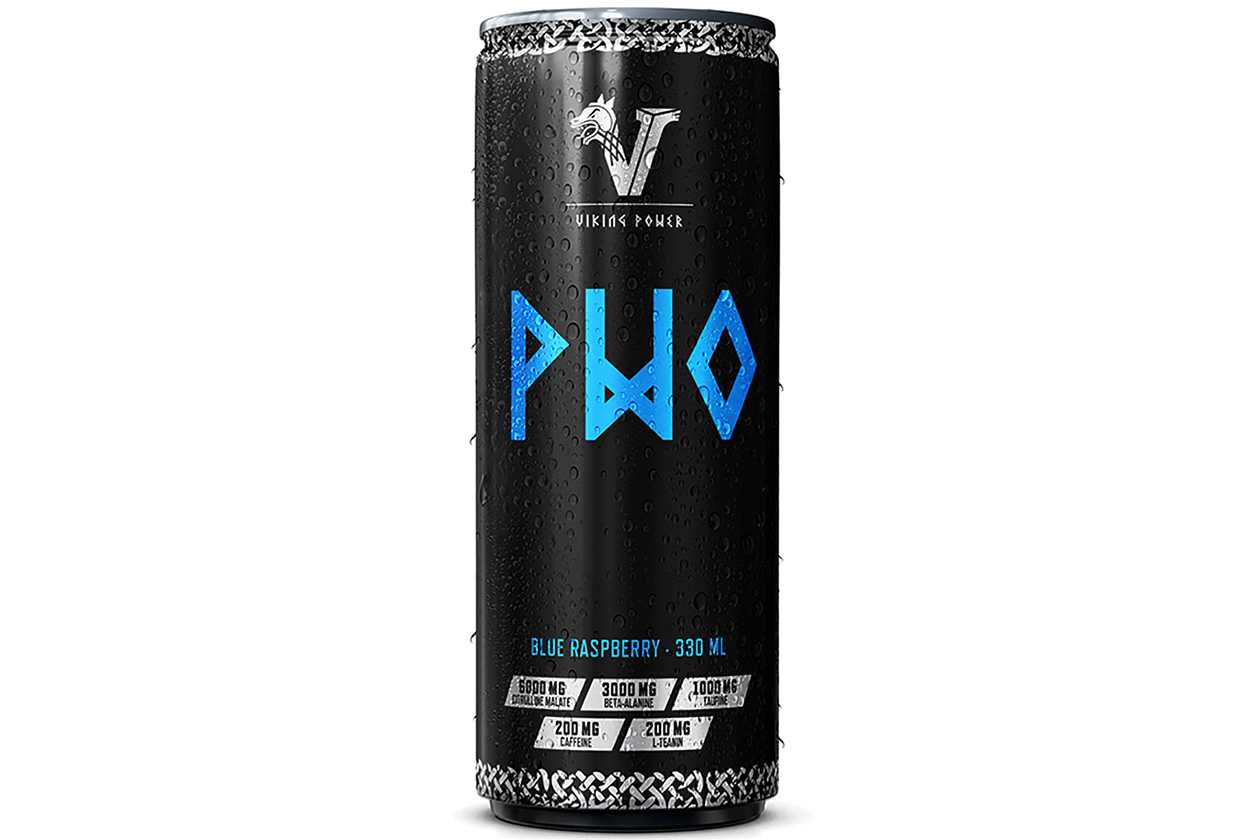 Viking Power is a popular sports nutrition brand over in Sweden, who covers several mainstream categories, including testosterone boosters, pre-workout, protein powder, and many more. Also, in the Viking Power family, since the end of last year, is a beverage called PWO, which is a carbonated energy drink but with a more pre-workout type formula.
PWO from Viking Power doesn't just feature the usual caffeine, taurine, ginseng, and guarana. The Swedish brand has actually packed this one full of pre-workout ingredients at full dosages with highlights such as 6g of citrulline malate, a gram of taurine, 3g of beta-alanine, 200mg of theanine, and another 200mg of caffeine for a reliable boost in energy.
This month, about a year after Viking Power released PWO, it is adding another flavor to the pre-workout drink to take its original menu of Pineapple and 'Energy Drink' to a total of three. The brand's third flavor for the PWO beverage is a lot more traditional compared to those other two with Blue Raspberry, which is now in stock at MM Sports at 25 kr (2.89 USD) per can or 10.37 kr (1.20 USD) each for a case of 24.