Dec 24th, 2020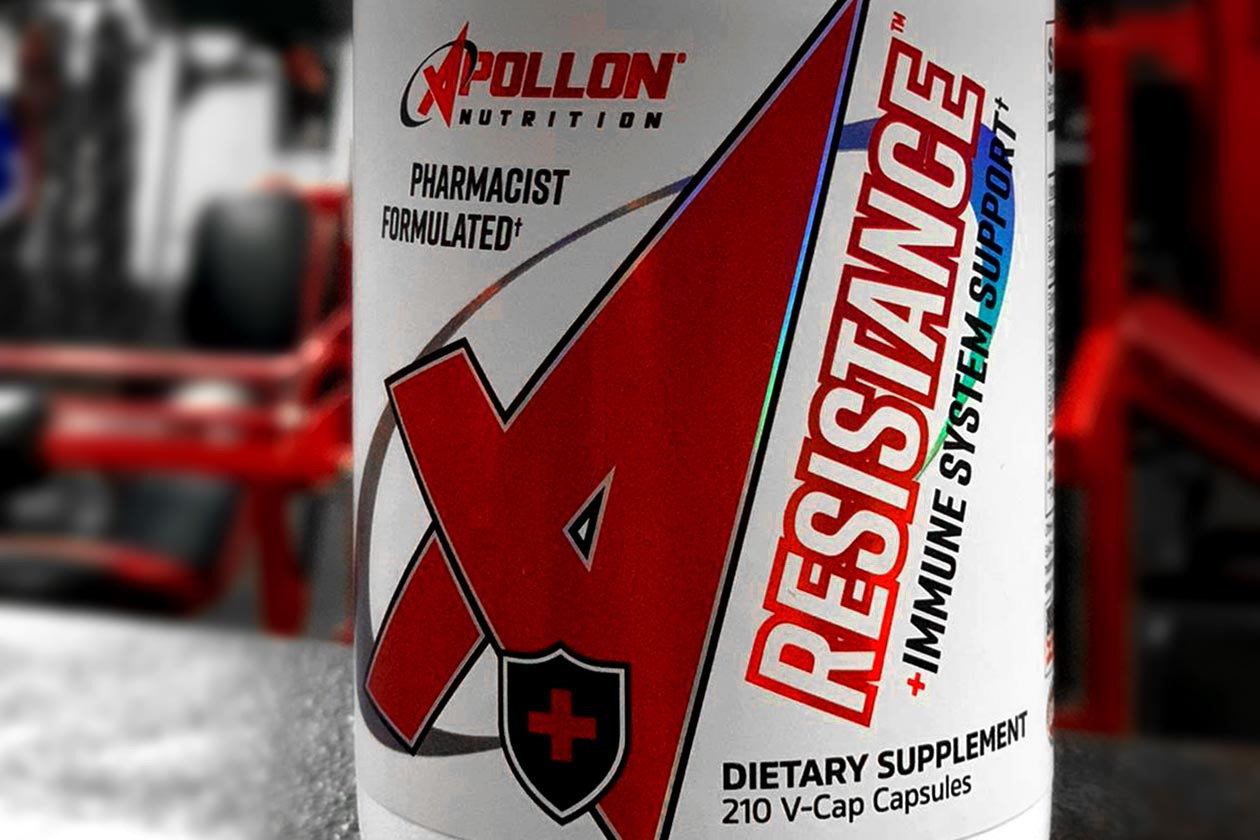 In the New Year, right on January 1st, hardcore brand Apollon Nutrition is coming out with a very different type of supplement compared to everything else it has on the market. The ever-evolving company is releasing its first real health and wellness type product named 'Resistance', which is an advanced, pharmacist formulated immune support supplement.
Like most, if not all of Apollon Nutrition's products, Resistance was put together to provide complete and comprehensive support for the category it is tackling. The brand has packed the supplement full of common, premium, and high-quality ingredients, all openly and transparently dosed, so you know how much of everything you get in its massive seven capsule serving.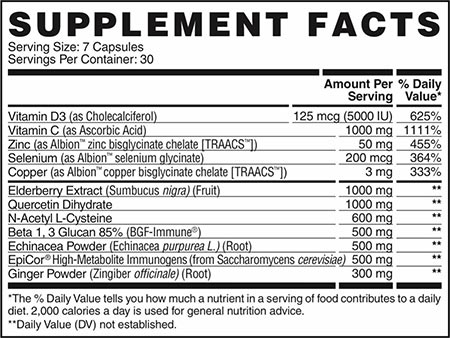 The full formula can be seen in the image above, including vitamin d, a full gram of the reliable antioxidant vitamin c, zinc, a solid 600mg of n-acetyl-l-cysteine. You then have some of the more uncommon immune health ingredients in Apollon Nutrition's Resistance with echinacea, elderberry, and the premium branded features, with half a gram each of BGF-Immune beta-glucan and EpiCor.
Once again, Apollon Nutrition is releasing Resistance on January 1st, giving fans the chance to stock up and start 2021 with something completely different. The brand doesn't launch entirely new products all that often; it's usually sequels. Based on that, it's great to see Apollon expand its range, especially with a health supplement, which, as mentioned, is not something it's done before.