Fans of Bang can now purchase their very own gold-plated medallion
Dec 17th, 2020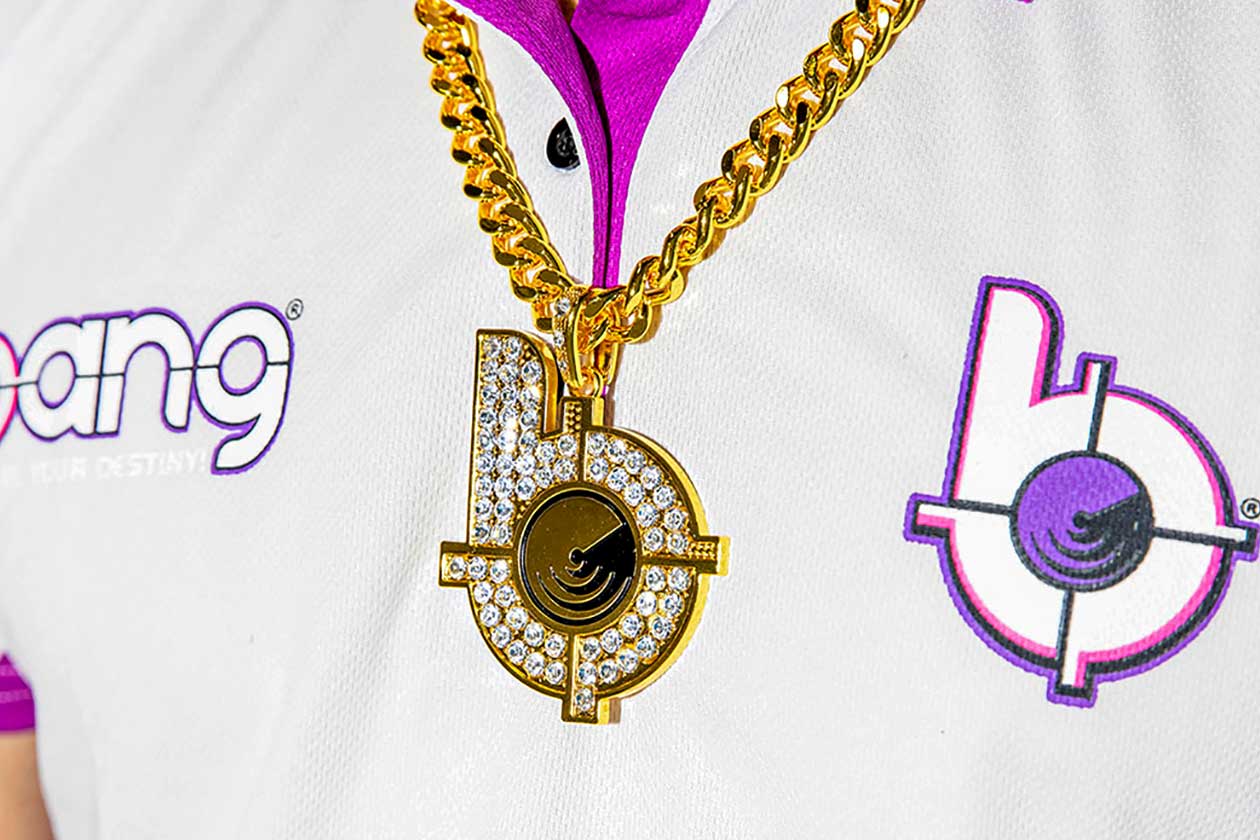 If you've ever seen a video or social media post from the CEO of VPX Sports and Bang Energy, Jack Owoc, there is a good chance you will have caught him wearing his Bang medallion. It definitely steals your attention if you haven't seen it before. It features the letter 'b' from a can of Bang, in gold, filled with glistening stones, and attached to a large gold chain.
The giant beverage brand is now giving fans and followers the chance to get their hands on their own Bang medallion, or what is called a 'Bangster Chain'. Starting this month, the accessory can be purchased directly from the Bang Energy online store, featuring the same design as the one seen on Jack Owoc with a stone-filled medallion that's plated in 18k gold.
The Bangster Chain is in stock over at bangenergy.com and doesn't cost too much at $35 each, not including shipping.