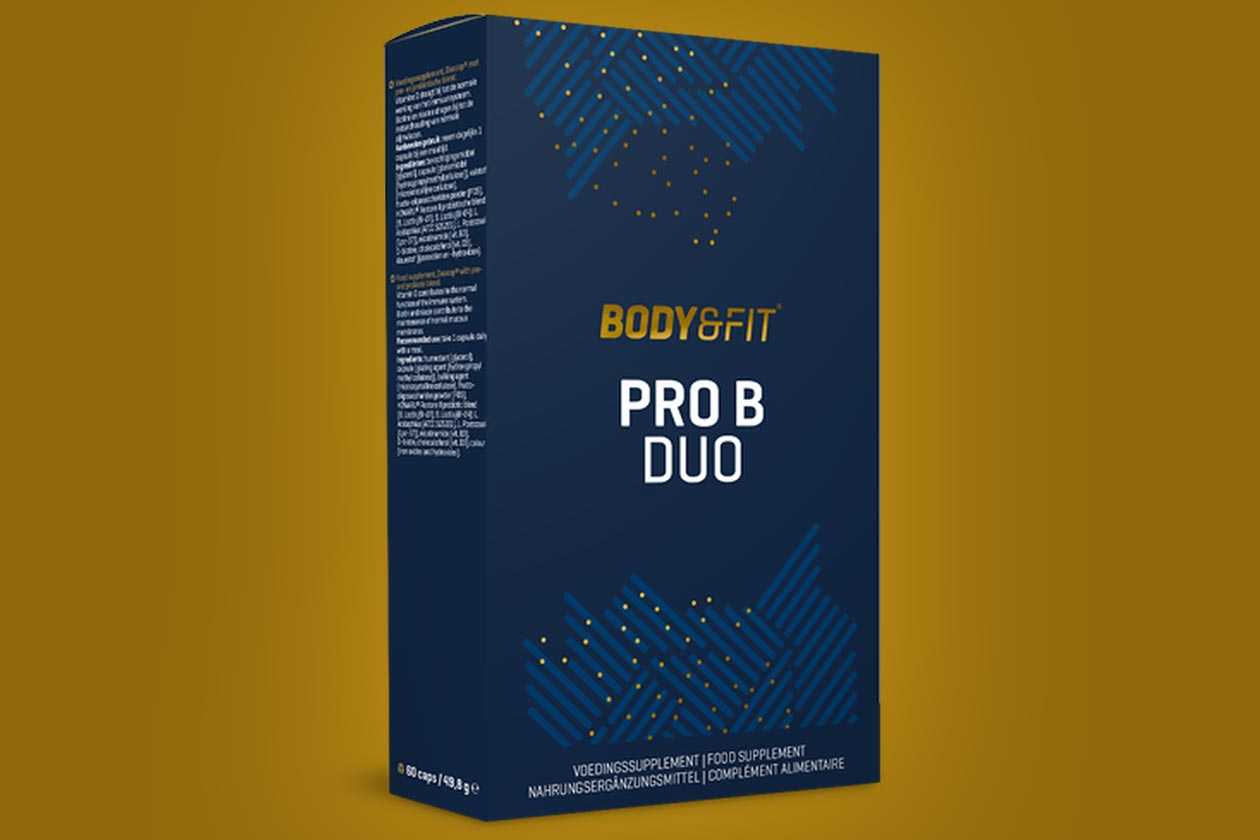 European retailer and brand Body & Fit has created another supplement that makes use of an innovative capsule technology, much like its various beadlet enhanced products. The brand's latest release utilizes Duocap capsules, where each capsule has another capsule inside and is surrounded by liquid. It gives supplements the ability to deliver different types of ingredients, something we've seen from many companies.
The product Body & Fit makes use of Duocap capsule technology is Pro B Duo, a formula built to support overall gut health and digestion. It features the premium HOWARU probiotic blend providing five billion CFUs, the preobiotic fiber fructo-oligosaccharide, as well as vitamin d3, niacin, and biotin to additionally support immune health and metabolism.
Body & Fit's Pro B Duo is essentially a high-quality, premium gut health and digestion supplement that utilizes Duocap technology to give it a more comprehensive approach. The product will be available soon through the European brand's online store with 30, two capsule servings per box, and a price that seems to be somewhere around €30 (36.42 USD).