Dec 1st, 2020
The team at Build Brand, known for its high-protein snack, the Built Bar, has added an all-new supplement to its lineup this week, which is the kind of product we've seen all year long but in a rather different format. The product is actually a spin-off of the brand's energy and immune health formula, Built Boost, with sort of an enhanced version called Built Boost + Immune.
While Build Brands' original Built Boost already included ingredients to boost and protect your immune system, its spin-off Built Boost + Immune takes that a step further. The supplement comes with everything from Built Boost at the same dose or higher, including over ten times the vitamins c at a gram per serving, 20mcg of vitamin d, and 400mcg of folic acid.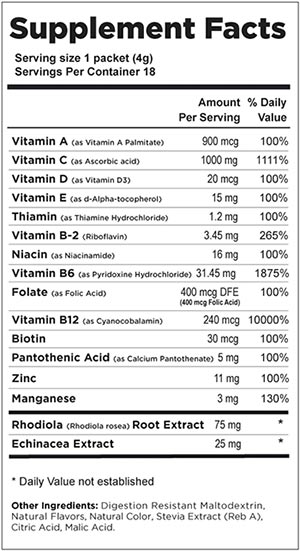 On top of all of the familiar features, Build Brands' Built Boost + Immune also comes with added zinc, manganese, and the popular immune support ingredient echinacea. The creative company has released its more immune health-focused Built Boost in three flavors, none of which are from the original in Apricot Pineapple, Lemon Lime, and Pomegranate Green Apple.
Despite the enhanced formula, on its website, Built Brands has priced Built Boost + Immune the same as a bag of Built Boost. That is $14.95 for a bag of 18 single-serving stick packs, in any of those three flavors mentioned above.