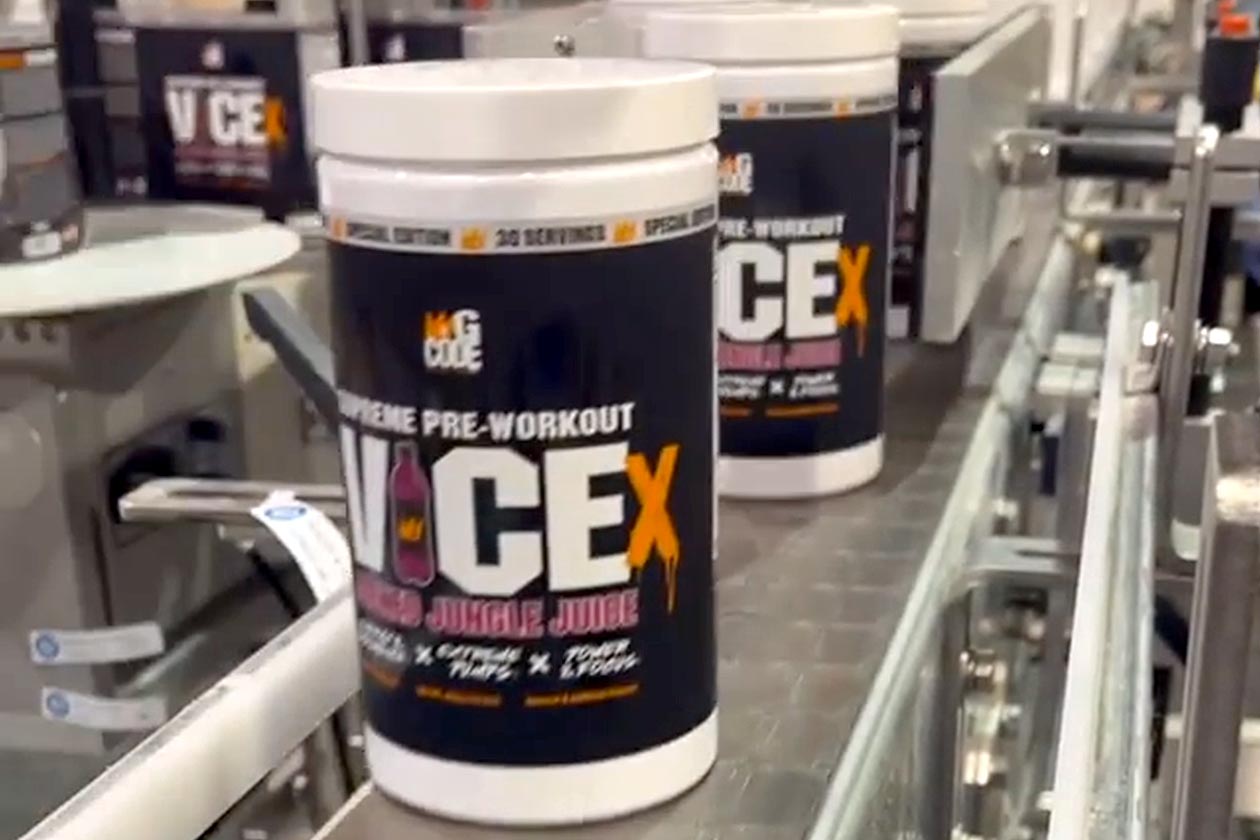 The always fun and entertaining GCode Nutrition has announced it has two all-new supplements on the way that are said to shape the future of the brand. The first of those two has been previewed today, and it is certainly an important product. The brand is coming out with what appears to be a new and improved version of its first-ever supplement, the stimulant pre-workout Vice.
Looking at the few shots GCode Nutrition has shared, the upcoming product seems to be named or referred to as ViceX, and judging by the size of its tub, it'll have a lot more active ingredients than the original. The brand has not shared any parts of the formula for the supplement; all we have to go off, as mentioned, is that it's coming in a clearly larger tub, suggesting it has more actives.
GCode Nutrition hasn't confirmed any sort of timeframe for when the new Vice or ViceX is due to launch, but we imagine fans and followers will get plenty of heads up before it arrives. Vice was the first product the brand brought to market, so the sequel or spin-off is definitely an important move for GCode, and fits with that mention of the release reshaping the future of the brand.