Dec 12th, 2020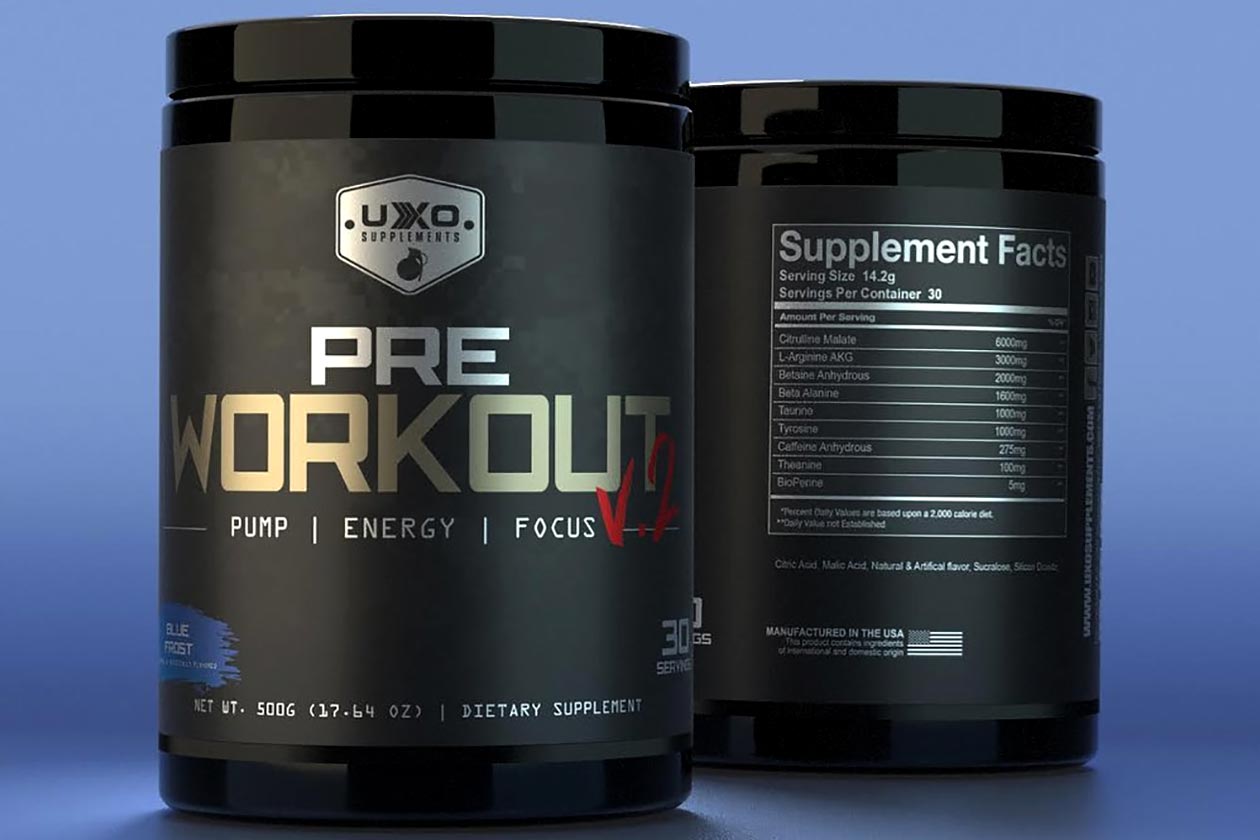 After revamping and relaunching its stimulant pre-workout Send It, just last month, UXO Supplements is now looking to bring back its other, original product for the category with the simply named 'UXO Pre-Workout'. By popular demand, the brand is resurrecting the supplement, renaming it UXO Pre-Workout V2, and giving it all of the same ingredients and dosages as the first version.
UXO Pre-Workout V2 is due to launch later this month on Sunday the 20th, in the one Blue Frost flavor. It promises a similar set of benefits and effects to the recently revamped Send It, however the ingredients it uses are different. The returning UXO Pre-Workout promises to increase energy, enhance mental focus, and improve muscle pumps; all things Send It has ingredients for.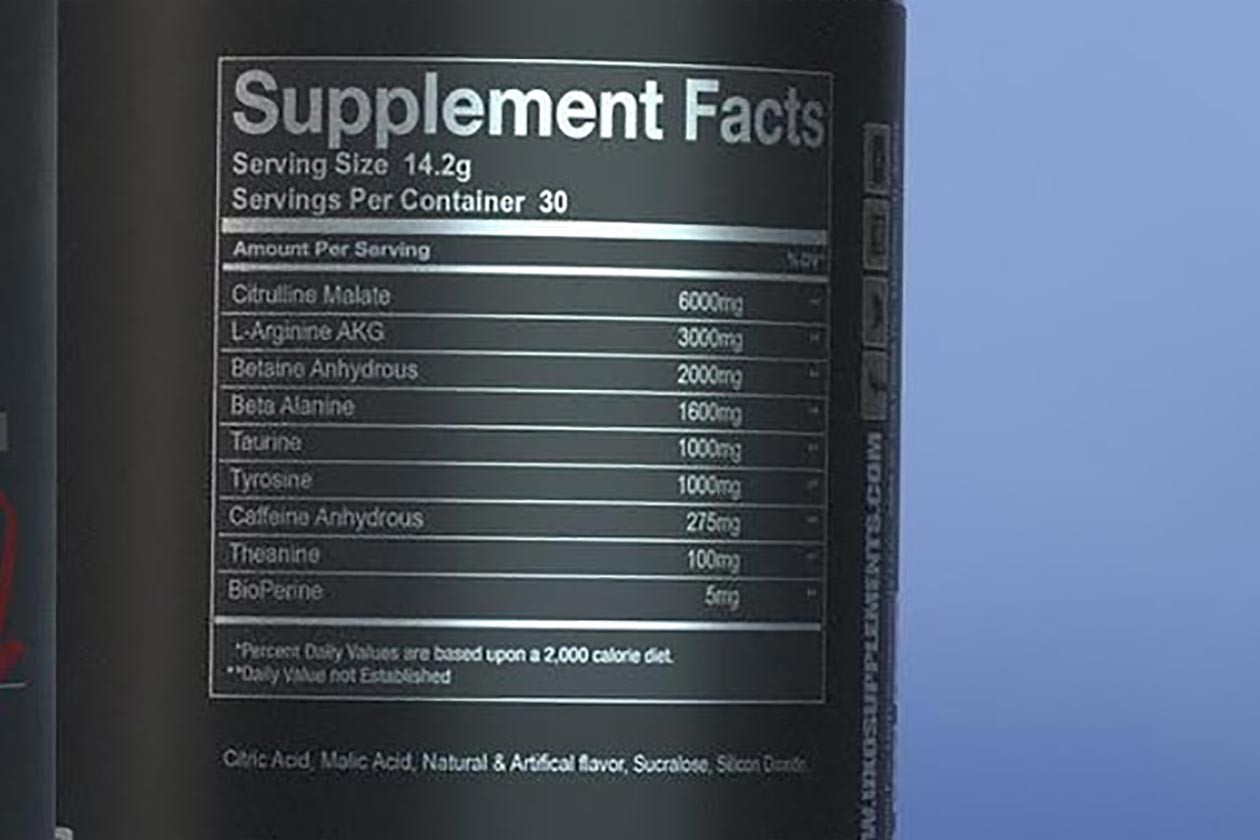 You can see the transparent formula for UXO Supplements' Pre-Workout V2 in the image directly below. Compared to Send It, the ingredients in this one are a little more typical, with only the one premium branded feature in BioPerine. It includes a solid 6g of citrulline malate for pumps, a gram of tyrosine for focus, a light 1.6g of beta-alanine for performance, and caffeine for energy.
As mentioned, UXO Pre-Workout V2 comes with everything the original UXO Pre-Workout had, from that hefty 6g of citrulline malate right down to the 100mg of theanine. Longtime fans will be able to get their hands on the brand's resurrected pre-workout at the end of next week with no word on whether V2 will be the same price, but we do know it'll have the same 30 servings per tub.