Jan 28th, 2021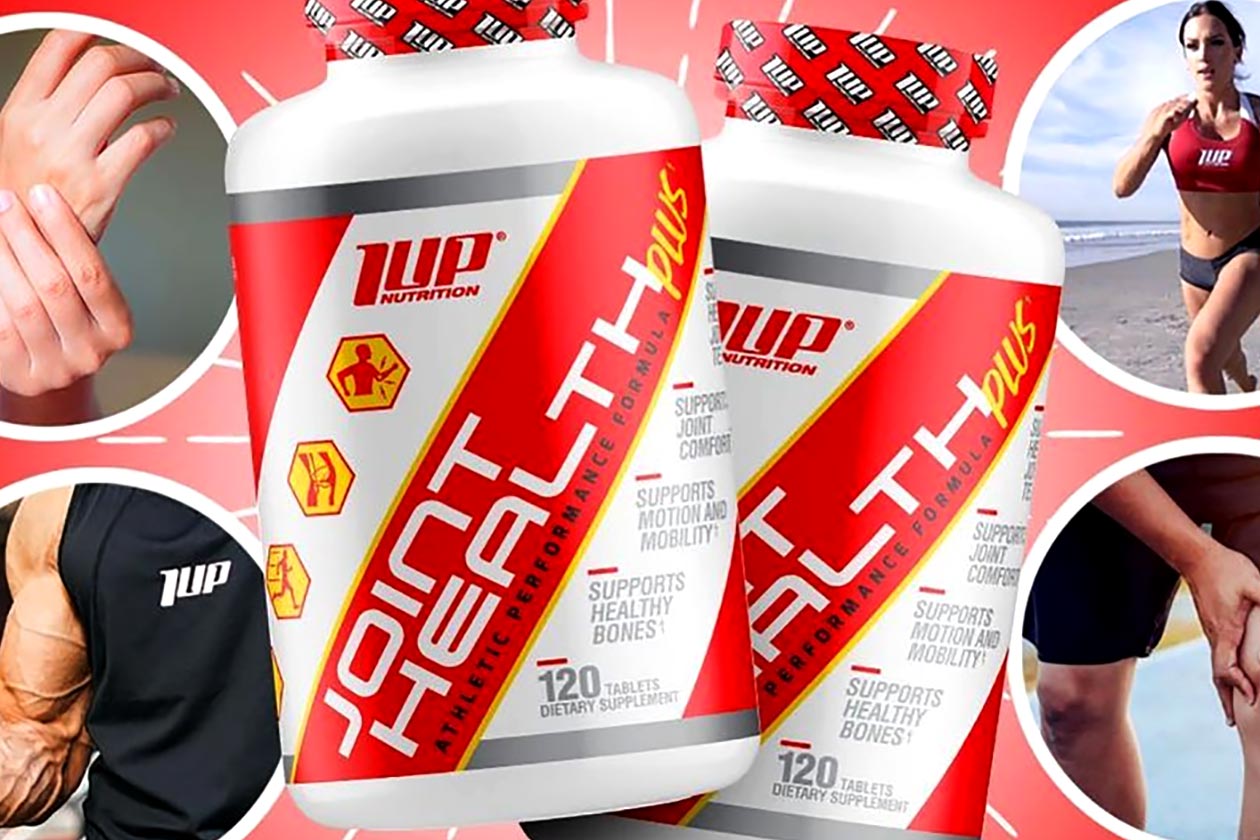 As extensive as 1 Up Nutrition's selection of supplements is, up until this week, it didn't have anything to support joint health. The popular brand has gone ahead and done just that, introducing its all-new Joint Health Plus. It features a variety of joint support ingredients, both reliable, common compounds, as well as some more modern premium ingredients.
1 Up Nutrition's Joint Health Plus promotes quite a comprehensive mix of benefits with support for joints, tendons, bones, mobility, comfort, and overall joint health. As mentioned, it brings together a blend of common and more premium joint supporting ingredients, including the classic combination of glucosamine, MSM, and chondroitin.
Alongside those three ingredients, 1 Up Nutrition has packed Joint Health Plus with boswellia, white willow, hyaluronic acid, turmeric, a handful of vitamins and minerals, and KollaGen II-xs type II collagen. You can see the complete set of compounds in the facts panel above, with everything transparently dosed, so you know the amount you get in each four-capsule serving.
1 Up Nutrition's entry into the world of joint health is at the higher end of the spectrum when it comes to price, sitting at $49.99 for a 30 serving bottle, which is quite a bit more than our go-to products in Animal Flex and SNS Joint Support XT. You can grab Joint Health Plus directly from the brand's website, where you can currently save 10% and get it for $44.99.