It turns out, as big as AstroFlav's return to the competitive world of pre-workouts is, with its all-new supplement Flip Mode, that's not the only product it plans on dropping tomorrow. The up and coming company is also introducing an amino-based supplement named Astro Amino, which takes the modern and complete approach of featuring a full spectrum of all nine EAAs.
Like most amino products, AstroFlav's Astro Amino aims to improve muscle recovery and hydration, featuring a combination of as mentioned EAAs, hydration ingredients, and AstraGin for better absorption. The amount of EAAs you get per serving is a combined 8g, with 5g of that made up of the three all-important BCAAs and the remaining 3g for the other six EAAs.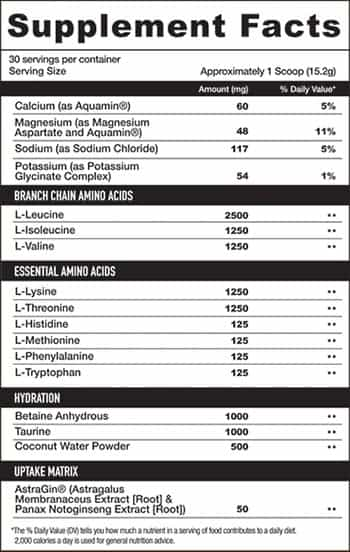 On the hydration side, AstroFlav has packed Astro Amino with a gram each of betaine and taurine, half a gram of coconut water, and premium Aquamin minerals, with the AstraGin thrown in at a solid 50mg. Once again, the supplement is launching tomorrow through the brand's website at $42.95 for a full-size tub of 30 servings, and that is before any deals or discount.
Lastly, AstroFlav has put together a nice selection of flavors for Astro Amino to start, with three to choose from in Pink Lemonade, Strawberry Kiwi, and Mango Tango.