AstroFlav's all-new pre-workout Flip Mode is now available, officially replacing its original and intense stimulant competitor for the saturated category in Moonshot. Flip Mode takes a similar approach as the brand's first pre-workout, formulated to provide a strong balance of benefits, with ingredients for increased energy, focus, pumps, and performance.
AstroFlav's Flip Mode does feature a lot of the same ingredients and dosages as Moonshot, although a different but still intense collection of stimulants responsible for the energy and focus. Compared to the brand's original pre-workout, Flip Mode is most notably missing DMHA, noopept, and higenamine, although as mentioned, it has a few new features to maintain that intensity.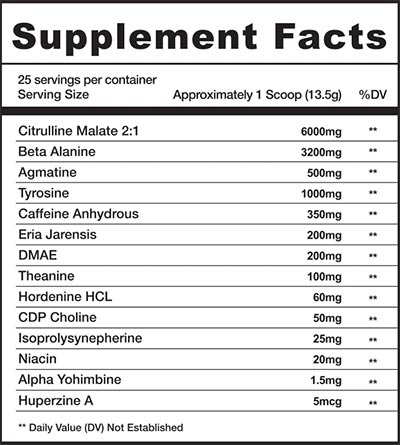 We've got the full Flip Mode formula listed in the facts panel above, including 6g of citrulline malate for pumps, the reliable beta-alanine for endurance at 3.2g, and a solid 350mg of caffeine for energy. Some of the additions to the formula to make up for those lost Moonshot ingredients are a gram of tyrosine for focus, 1.5mg of alpha yohimbine, and 25mg of isopropylnorsynephrine.
The first place you can go to get your hands on AstroFlav's all-new Flip Mode is its own online store, where the supplement is priced the same as Moonshot at $44.95 a tub, but with five fewer servings at 25. To start, the brand has two flavors available for its fresh new pre-workout for 2021; both look to be sweet and candy-themed in Grape Lime and Candy Watermelon.