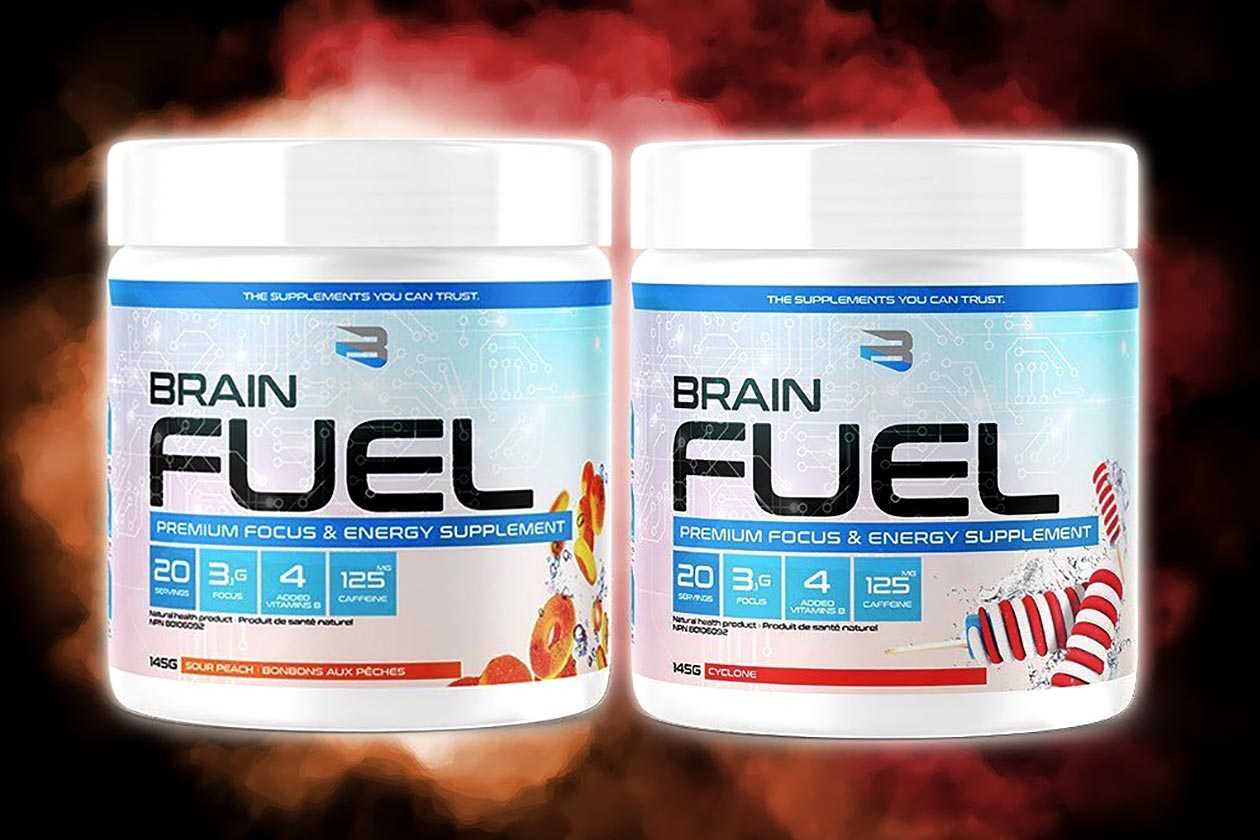 After teasing the product last week, Canada's Believe Supplements has released its all-new nootropic formula Brain Fuel, created to increase energy and focus. It is available now through the brand's website, where a full-size tub of 20 servings will cost you $54.99 (43.29 USD) with two flavors to choose from in Cyclone and the candy-themed Sour Peach.
The ingredients and dosages Believe Supplements has packed into Brain Fuel can be seen in the facts panel below. It has a reasonable variety of compounds, all open and transparent, with some of the key features dosed relatively well. A few of its highlights include 600mg of the focus enhancer alpha-GPC, 750mg of acetyl-l-carnitine, and 300mg each of bacopa and CDP-choline.
Believe Supplements Brain Fuel is caffeinated, so you won't necessarily need to mix it with an outside source or separate supplement, with a full serving providing 125mg of caffeine. There are also some interesting ingredients in Brain Fuel that we don't often see, if at all in nootropic products, with citrulline malate, taurine, and a light 250mg of leucine.
Once again, Believe Supplements' entry into energy and focus side of supplements is available now through its website at $54.99 (43.29 USD) a tub with free shipping on orders over $99.